MLA Sondh, DC and Khanna SSP take stock arrangements for state level function at Issru
CM to pay floral tributes to Shaheed Karnail Singh Issru on August 15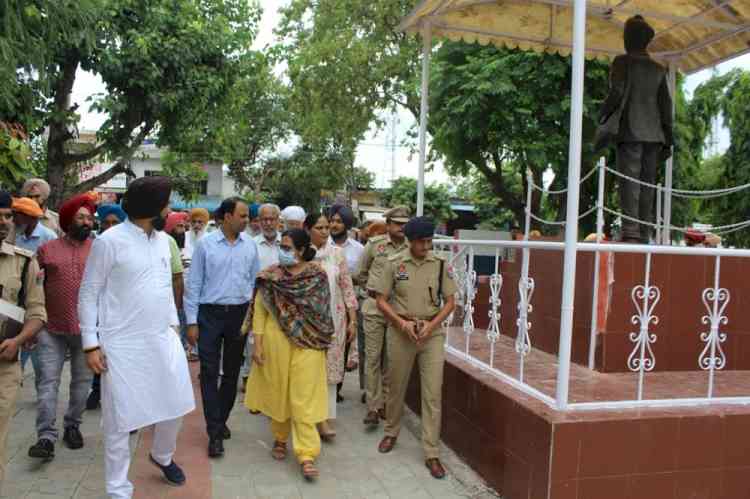 Issru (Ludhiana), August 11, 2022: Khanna MLA Tarunpreet Singh Sondh along with Deputy Commissioner Surabhi Malik and Khanna SSP Ravi Kumar on Thursday reviewed the arrangements for the state level function to mark 'Martyrdom Day' of Shaheed Karnail Singh Issru on August 15 at his native village in Khanna sub-division of the district. 
Chief Minister Bhagwant Mann will pay floral tributes to Shaheed Karnail Singh Issru on August 15. 
They said that adequate arrangements were being made to make this event a successful. They said that all the officers were assigned their duties and asked to ensure people do not face any kind of inconvenience in paying tributes to the martyr on August 15. Later, they also visited under-construction Aam Aadmi Clinic in GK Enclave, Lalheri road to be dedicated to the people on the same day. 
ADC Amarjeet Bains, SDM Khanna Manjeet Kaur, SP Gurpreet Kaur Purewal and other senior officials were also present.