MLA Pinky lauds Mayank Foundation services to society
500 Tulsi plants were distributed free of cost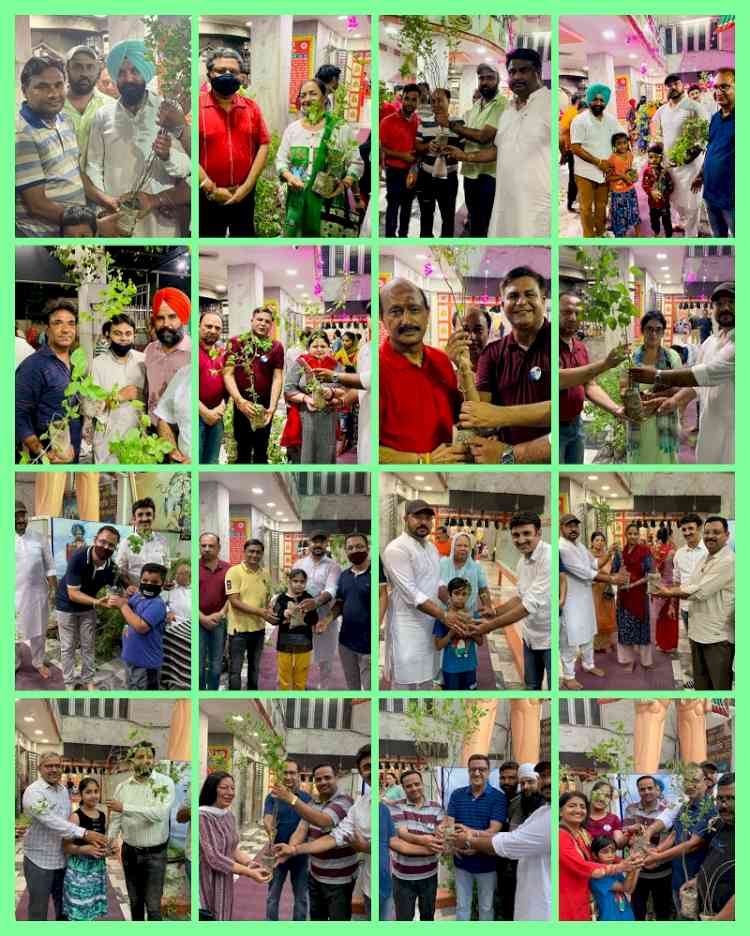 Ferozepur:  During the Tulsi Plants distribution at Radha Krishna temple, Parminder Singh Pinky, MLA lauded the services to the society by Mayank Foundation which distributed 500 Tulsi plants on Tuesday.
500 Tulsi plants were distributed free of cost by the Mayank Foundation in front of the holy courtyard of Radhakrishnan Temple Hanuman Dham on the occasion of Shravan month.
The holy program of Tulsi distribution was organized under the Each One Plant One' campaign being run by Mayank Foundation.
Anirudh Gupta, CEO DCM Group, Municipal Council President, Asho Behal, Secretary Cross and others were also present on this occasion.
Appreciating the efforts of Mayank Foundation in various service projects for the needy class of the society, they also told about the importance of Tulsi that it is a medicinal plant in which vitamins and minerals are found in abundance. This medicinal plant, full of properties to remove all diseases and increase physical strength, has been called a direct goddess because there is no other medicine more useful for mankind than this. Due to the religious importance of Tulsi, its plants are planted in every house. /(August 11)