MLA Payal, Advocate Sandhu, Doraha Doctors initiate self-safety slogan drive to fight Covid-19 in Sidhu Hospital Doraha 
A step to promote Mission Fateh on World Nature Conservation Day today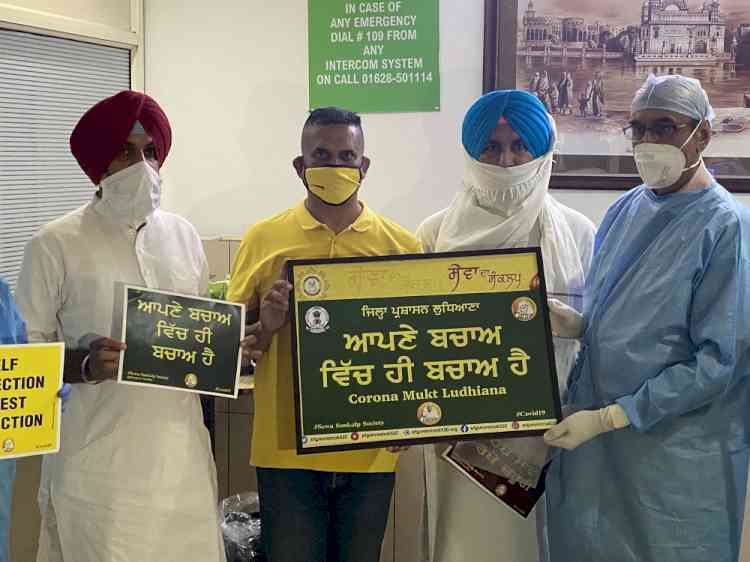 Photos taken today during distribution of masks and launch of the Self Safety Slogan Drive at Sidhu Hospital, Doraha.
Doraha (Ludhiana): The Self Safety Slogan Awareness Drive, initiated by Sewa Sankalp Society President Padam Shree Dr. Surjit Patar and  Vice President Harpreet Sandhu along with eminent Doctors of Dayanand Medical Hospital Faculty, Dr. Bishav Mohan, Dr. Gurpreet Wander, Dr. Kirandeep, Dr. Vivek Saggar under the patronage of Deputy Commissioner Ludhiana Varinder Kumar Sharma, IAS since last month in Ludhiana, which observed huge community participation, today kicks off in Ludhiana Rural segment i.e Doraha - Payal during a special Social Distance event organized at Sidhu Hospital Doraha.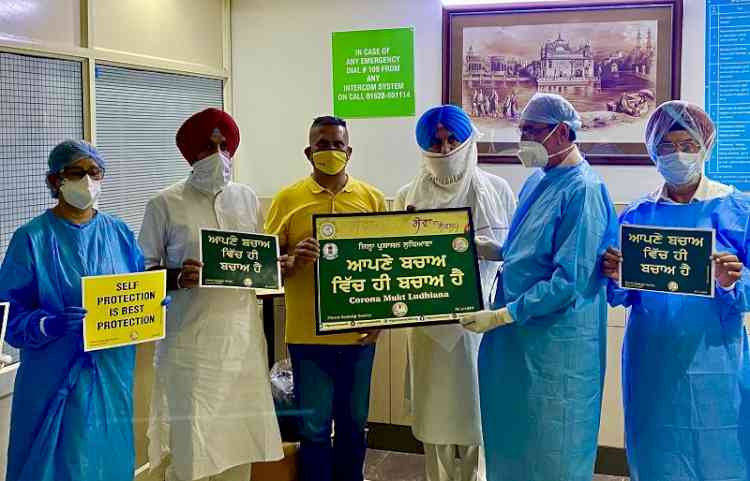 MLA Payal, Lakhvir Singh Lakha along with eminent Surgeon Dr. Gurdip Sidhu, Dr. Ravinder Sidhu, Dr. Harjot Kaur Sidhu, Dr. Gursaran Sidhu, Dr. Naveen Laiker, Advocate Harpreet Sandhu launched the Self Safety Slogan, "Self Protection is Best Protection".   During the event plant saplings were also distributed amongst the respective Doctors of Sidhu Hospital Doraha to mark World Nature Conservation Day i.e  28 July enabling to spread the message of protecting and conserving the Nature being part of this noble cause i.e Self Safety Drive to fight Covid 19.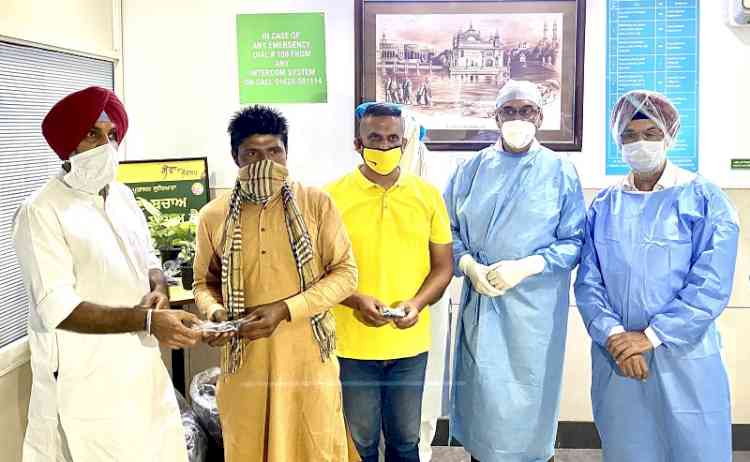 MLA Payal Lakhvir Singh Lakha, after launching the Safety Slogans acknowledged this dedicated work initiated in Doraha by Advocate Harpreet Sandhu with the sincere cooperation of respective the Doctors of Sidhu Hospital, Doraha.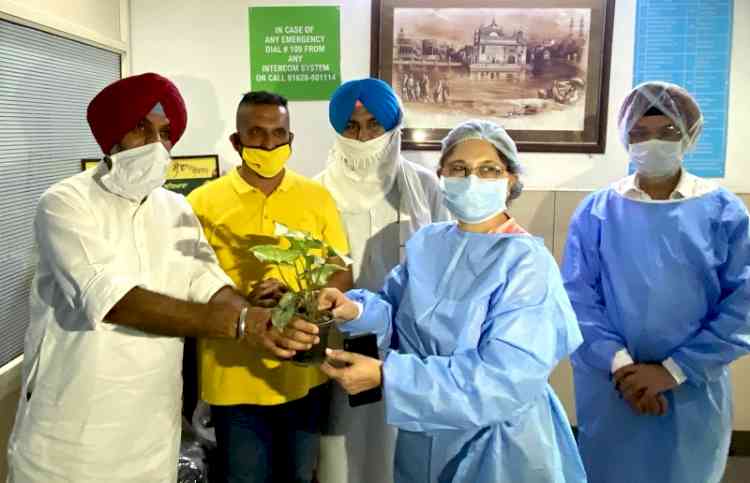 Eminent Doraha based Doctors Dr. Gurdip Sidhu and Dr. Ravinder Sidhu distributed masks to the needy patients and urged them to strictly follow the safely guidelines prescribed by the Health Department for safety from Corona. Dr. Mrs. Harjot Sidhu and Dr. Mrs. Gursaran Sidhu also addressed the patients about the importance of wearing a Mask, keeping  Social Distancing and regularly doing Hand Sanitization and avoiding unnecessary travelling during this period of Covid.