Microsoft selects LPU's BTech CSE Student as First Regional Community Lead in Punjab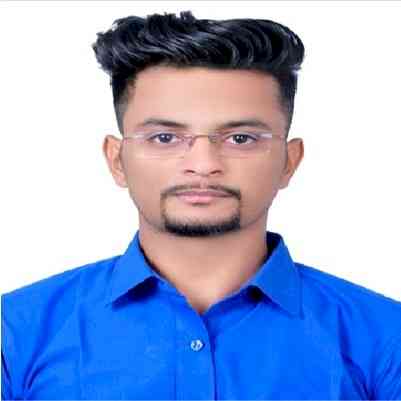 Microsoft selects LPU student Bhavesh Mali as first Regional Community Lead in Punjab.
The highest milestone in the 'Gold Microsoft Learn Student Ambassador (MLSA) Community Program
Jalandhar, September 5, 2021: Techno-Titan Microsoft has selected BTech Computer Science & Engineering student, Bhavesh Mali of Lovely Professional University (LPU) as its 'First Regional Community Lead' in Punjab. This prestigious selection of Mali is for Microsoft's first 'Gold Microsoft Learn Student Ambassadors' program. LPU student Bhavesh has been a part of this programme for a year, and now he is honoured to be an Ambassador at Microsoft. In fact, in the whole of the world only 161 students are Gold. In the Punjab, Bhavesh is the only one and the first 'Gold MLSA. This is the world's biggest student developer community managed by Microsoft.
Now, Bhavesh will be able to see an enhanced growth in his career by closely working with Microsoft global & region developer relations team; Senior Microsoft Cloud Advocate, Architect & Microsoft Employees. LPU Chancellor Mr Ashok Mittal congratulated the hardworking student and invoked him to keep up the success exploring passion alive.
Immensely pleased Bhavesh shares: "Under the able guidance of my teachers at LPU, I entered MLSA programme. On being a 'Community Leader', I have mentored 5000+students; organized 25+events; taken 10+ sessions; and, been invited as a mentor at 10+ national/international level 'Hackathons' and different 'Developer Communities' across the globe, till now."
MLSA (Microsoft Learn Student Ambassadors) is a worldwide recognizable program to sponsor students majoring in disciplines related to technology. This program enhances student's employability by offering training in skills not usually taught in academia, including knowledge of 'Microsoft' technologies.
Moreover, Microsoft selects 'Gold Learn Student Ambassadors' who have gone above and beyond in earning their badges and serving local community. Such students are further invited to the Gold milestone, and become 'Student Partner Program Regional Leaders'. They gain access to special events, get promoted to be a Microsoft Most Valuable Professional (MVP).