Metro Sports-biggest fitness store of the region now in Zirakpur
It deals in most extensive line of exercise equipment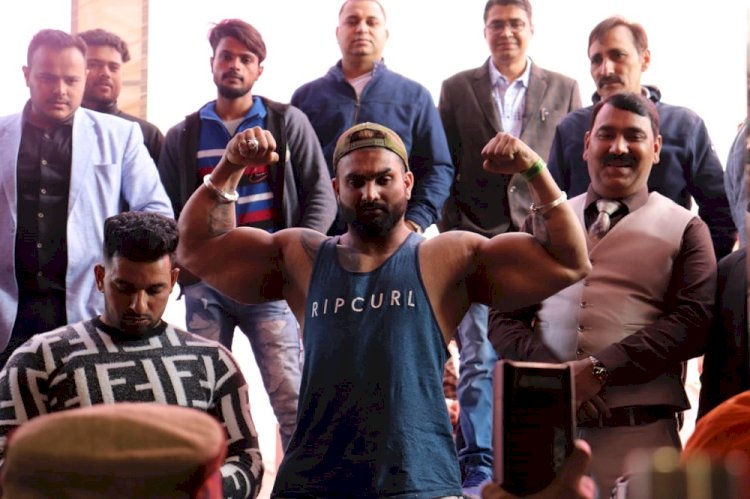 Zirakpur: Metro Sports opened its new double-storied branch in Zirakpur. With over 7000 sq ft area, the new store is one of the biggest fitness stores in North India. It comprises a wide range of treadmills, exercise bikes, cross trainers, strengthening equipment, massage chairs, leg massagers and other products from Viva Fitness, Tunturi, Jordan, Reebok, iRelax as well as other leading fitness brands of the country.
Vishal  Gupta Guest, MD, Viva Fitness was the chief guest, while Satnam Khattra, Punjab Fitness Icon, India's biggest  biceps, was the guest of honour.

Rajesh Bajaj, Managing Director, Metro Sports said, "From hi-tech treadmills to ergonomic bikes, cross-trainers and gyms, our product range mirrors our dedication to provide products that stand out in the crowded fitness markets. Our only focus is catering to the needs of our users."
"Metro Sports deals in the most extensive line of exercise equipment in the industry, and introduces new and innovative products on a continuing basis. Metro Sports also customize products according to the demand of an Individual customer. In an ongoing effort to design and produce the best possible products, Metro Sports remains committed to the needs of our customers," he added.
Metro Sports, officially established in 2003, is a part of Prime Sports (founded in 1993). Metro Sports and Prime Sports both deal with highly specialised fitness equipment and sports products respectively.
Having 25 years of experience in this field, we have learnt what a customer expects from us. And we make sure that we satisfy them whichever way possible. We provide consultation from location advice to product selection, flooring to interior design.