Member Parliament Rajya Sabha Sanjeev Arora launches brochure showcasing "Forests Around Ludhiana" 
Step initiated to encourage Citizens of Ludhiana to have closer look of unseen natural forest locations in and around Ludhiana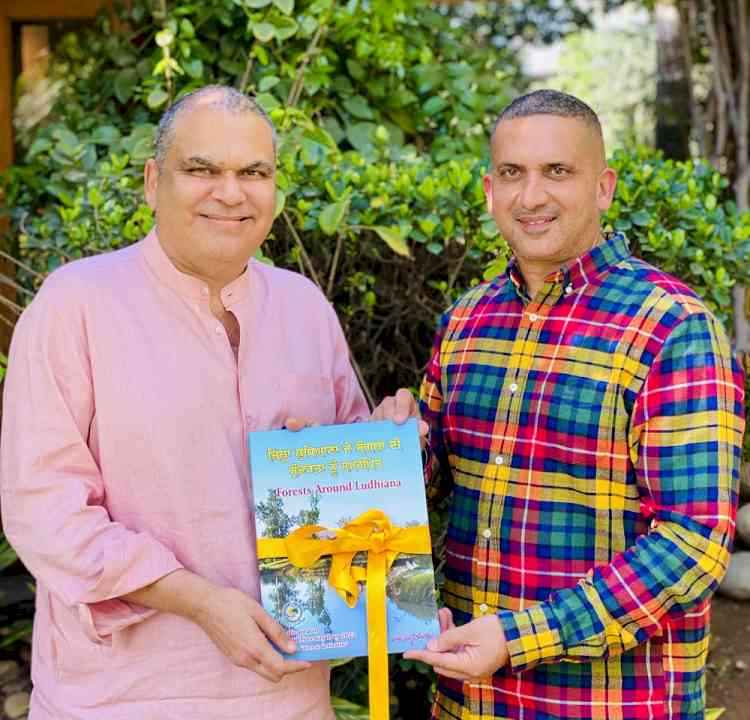 Member Parliament Rajya Sabha Sanjeev Arora launching Brochure "Forests Around Ludhiana" in the presence of Nature Artist Harpreet Sandhu in Ludhiana.


Ludhiana, March 27, 2023: Member Parliament Rajya Sabha Sanjeev Arora today launched Pictorial Brochure, "Forests Around Ludhiana" which highlights the unseen Natural Forest scenery of District Ludhiana, showcasing stunning beauty of the forest areas which majority of people in the city are not aware till day, which include Mattewara Forest, Garhi Fazil Forest, Neelon Forest, New Haider Nagar Forest, Bamboo forest and Halwara forest. 

MP Sanjeev Arora said that this Pictorial work has been initiated by Punjab's eminent Nature Artist Harpreet Sandhu in collaboration with District Administration and Forest Department Ludhiana to highlight these lesser known forest areas amongst the people of Ludhiana, and the Pictorial work compiled in form of brochure will certainly be an eye opener for citizens as they can witness these natural treasures that are hidden in their own backyards. He further stated that this Pictorial work signifying the beautiful photographs of natural forests of Ludhiana will not only motivate people to work individually or in groups towards preservation of Natural forests around Ludhiana but encourage them to have a closer look of nature around them.

Member Parliament Sanjeev Arora congratulated Nature Artist Harpreet Sandhu for his dedicated efforts in coming up with this beautiful venture which will definitely generate enthusiasm amongst people of Ludhiana for exploring these unseen forest locations.