Meeting regarding CLU and site selection for shifting of dairies outside mc limits held today
Meeting attended by Mayor, Deputy Commissioner, MC Commissioner, CA GLADA and Deputy Director Animal Husbandry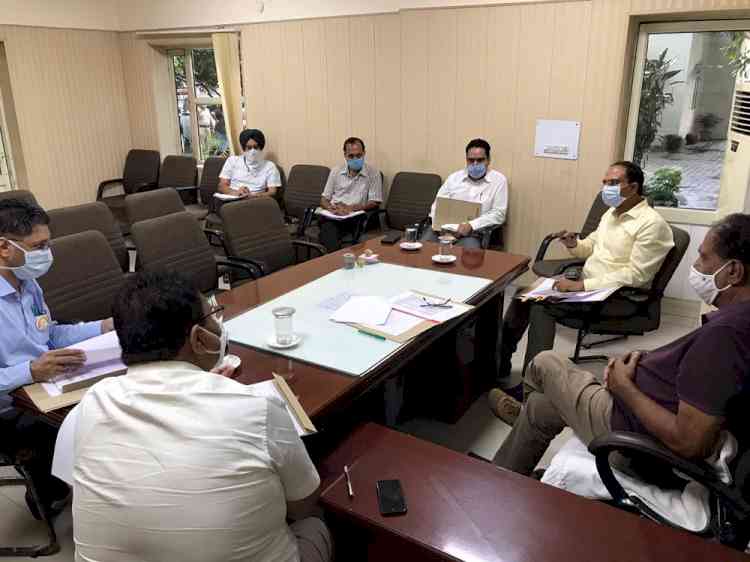 Ludhiana: A meeting of the high powered committee set up by the Additional Chief Secretary, Department of Local Government, Punjab, was held under the chairmanship of Mayor Mr Balkar Singh Sandhu at Mayor Camp Office, here today. This meeting was also attended by Deputy Commissioner Mr Varinder Kumar Sharma, MC Commissioner Mr Pardeep Sabharwal, Chief Administrator GLADA Mr Parminder Singh Gill and Deputy Director, Department of Animal Husbandry, Ludhiana.

Mayor Mr Balkar Singh Sandhu informed that during this meeting, the committee members discussed that the rates of CLU for dairy owners would be suggested by them, while the final decision in this regard would be taken by the Punjab government. He said that the alternative sites where the dairies can be shifted in different villages were also discussed. He said that this time, the Punjab government is committed to shift the dairies to some alternative sites and this committee has been specially formed to find a solution to it.

It is pertinent to mention that Mayor is the Chairman of this committee, DC Ludhiana, CA GLADA and Deputy Director Animal Husbandry are members, while MC Commissioner is Member/Convener.