Mayank Foundation celebrates International Day of Older Persons with Senior Citizens Council
Face masks and sanitizer presented under Mission Fateh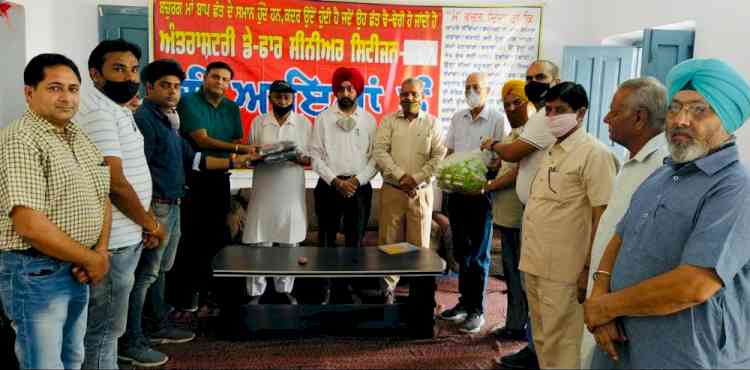 Ferozepur: International Day for Older persons is observed every year on 1st October to honor the elders of our society.  This does not mean that they are entitled to respect only on one day but it is that we continue to be inspired to respect our elders, take care of them.  In a country like India, it has been a tradition that we have always been receiving the guidance of our family elders, but we are becoming selfish in the changing environment and western influence.  Therefore, these days remind us of our duty.  Deepak Sharma of the Foundation told that under this, the Mayank Foundation celebrated the International Day of Older Persons in collaboration with the Senior Citizens Council of Ferozepur in the local blind school.  Foundation presented Senior citizens with face masks and sanitizers under the Mission Fateh. 

On this occasion, 85 years old Mr. Madan Lal Tiwari, the chairman of the Senior Citizens' Council, who is playing the role of senior journalist brilliantly even at this age, praised the foundation's works and blessed the members.

In a simple and dignified program, President PD Sharma, Satish Machral, Avtar Singh, Ashok Bahl Secretary Red Cross, Dr. Satindra Singh, social worker Suraj Mehta, Sohan Singh Sodhi and members of Mayank Foundation Deepak Grover, Manoj Gupta, Harnam Singh, Vipul  Narang, Sumit Sharma were specially present.