Martyrs are national treasures of our country: Bhattal
Says Punjab Govt committed to fulfil dreams of our martyrs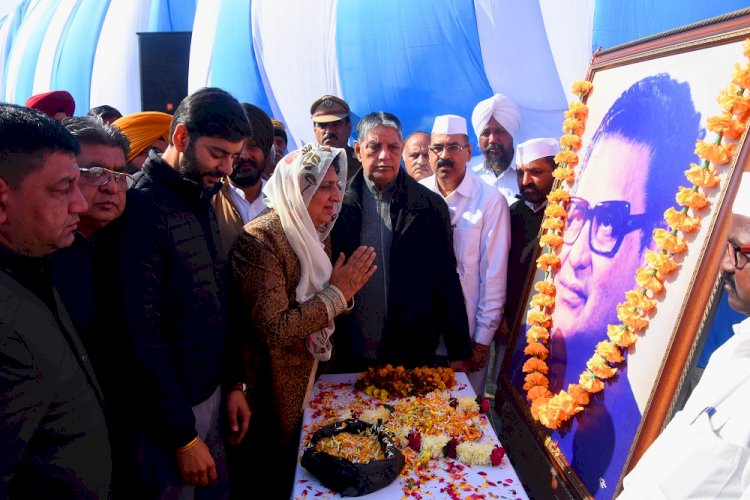 Ludhiana: Former Punjab CM Mrs Rajinder Kaur Bhattal today that the martyrs are the national treasures of any country and a nation can flourish only if it follows the path shown by our great martyrs. She said this while addressing the gathering on the occasion of death anniversary function of former minister Mr Joginder Pal Pandey, at International Public School, Sandhu Nagar, here today.
While speaking on the occasion, Mrs Bhattal said that our great martyrs like former CM Mr Beant Singh, former minister Mr Joginder Pal Pandey and several others laid down their lives for restoring peace and communal harmony of our state. She said that the state government would not let anyone disturb this hard earned peace and communal harmony at any cost. She said that the state government is committed for developing Punjab of dreams of our great martyrs.
She further said that throughout his entire life Mr Joginder Pal Pandey worked wholeheartedly for the welfare of mankind above party lines. She said that it was only due to his anti-terrorism stance that Punjab is now a peaceful state and an example of communal harmony.
A State-level Mega Medical Camp was also organised on the occasion. During the camp, specialist doctors checked more than 700 patients for diseases related to children, women, bones & joints, skin, medicine, nose, ear, throat, teeth, eyes, homeopathy, Ayurvedic etc. Free laboratory tests and medicines were also given to the patients during this State-level Mega Medical Camp.
Prominent among those present on the occasion included MLAs Mr Rakesh Pandey, Mr Sanjay Talwar, Mayor Mr Balkar Singh Sandhu, District Congress Committee (Urban) President Mr Ashwani Sharma, Civil Surgeon Dr Rajesh Kumar Bagga, Mr Dushyant Pandey, besides several others.