Manoranjan Kalia demands resignation of Capt Amarinder Singh and Sunil Jakhar 
Says Punjab CM Capt Amarinder Singh has violated the oath of office and secrecy under the Constitution of India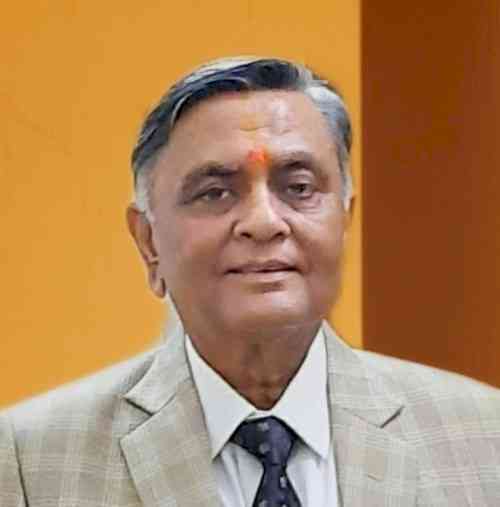 Manoranjan Kalia, a senior BJP leader.
Jalandhar: 
Former Minister Punjab and Former State President BJP Punjab Manoranjan Kalia today said that Chief Minister Capt Amarinder Singh has violated the oath of office and secrecy under the Constitution of India by allowing Sunil Jakhar, President PPCC in the cabinet meeting because only Cabinet Minister can sit in the Cabinet meeting and thus should resign.
In a statement here today, he said generally, a Government Spokesperson or the Minister gives the briefing to the Press about the decisions taken in the Cabinet meeting. By briefing to the press about the decisions of the cabinet meeting, Sunil Jakhar has lowered the stature of State President PPCC and should resign also.
The probe by Special Investigation Team (SIT) or by any other investigating authority should not only be impartial but seems to be impartial also. The talk of political supervision of SIT by Sunil Jakhar, President PPCC smacks off influencing SIT with a pre-conceived mindset for the results of SIT. 
Kalia further said that under these circumstances, an honest and upright officer will have to face many impediments to reach to the impartial and fair conclusion of the investigation and thus it justifies Hon'ble High Court's decision of quashing of the charge sheets filed by Punjab Police SIT in the 2015 Kotkapura Firing Case.