Manoranjan Kalia alleges MLA Rajinder Beri trying to take credit of central funds released for smart city and railway under bridges
Says it seems the quote is relevant to "maal malkan da mashoori apni"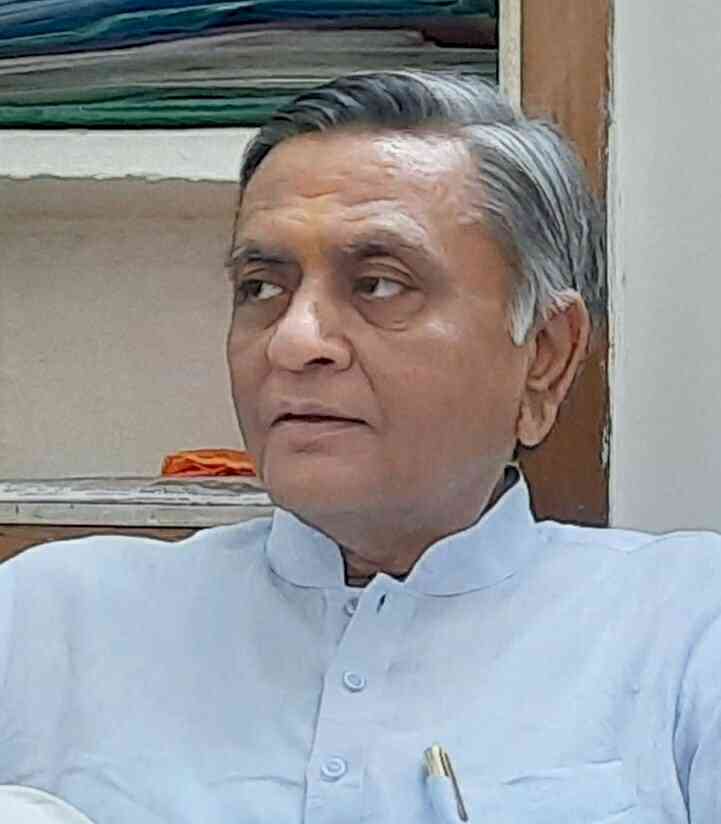 Senior BJP leader Manoranjan Kalia.
Jalandhar: Commenting on the news published in a Hindi daily Former Local Bodies and Industry Minister and Former State President B.J.P. Punjab  Mr Manoranjan Kalia has said in a statement that the funds have been released by the central government for the Smart City Project in Jalandhar.
 It is pertinent to note that the Congress MLA Mr. Rajinder Beri is highlighting the development works carried out in his account. Under the Smart City project, the Prime Minister Narendera Modi government has planned to expedite  525 crore for surface water projects through Municipal Corporation Jalandhar. The railway department is under the Union Government and the State Government has nothing to do in regard to these projects of Railway Under Bridges .The Construction of Railway Under Bridges is being carried out by the Railways department throughout the country at the unmanned railway crossings . Similarly to the way to historic religious place Gurudwara Shaheed Talhan Sahib Ji the Under Railway Bridge will be completed soon with the funds when released by the Union Government. Similarly, on the way to Surya Enclave, the Railways department built an under bridge and on the way from Gurunanakpura to Ladhewali on priority basis under the Central Scheme of the Railways to which funds were released by the Union Government. In the case of Over Bridges the railway department conducts the work of building with matching funds from the State government . The railway department is planning on the planned proposals as per the guidelines of the Union Railway Minister and the entire money is spent by the Ministry of Railways for under bridges on unmanned railway crossings. As the Punjab government has nothing to do with the construction of Railway Under Bridges. 
The Congress M.L.A. Mr Rajinder Beri is trying to take the credit of the Central Funds utilized may be under the Smart City or Railway Development Works in his account, said Kalia, adding that MLA Mr Rajinder Beri should tell how many projects Congress has brought for Jalandhar in session and how much money has the development of Punjab government spent from its own fund. It seems the quote is relevant to "maal malkan da mashoori apni", he remarked.