Ludhiana West Sub Division Grievances Redressal Member Dr Thaman identifies some major grievances of people
He has forwarded these grievances to the newly appointed PPCC president Navjot Singh Sindhu for further necessary action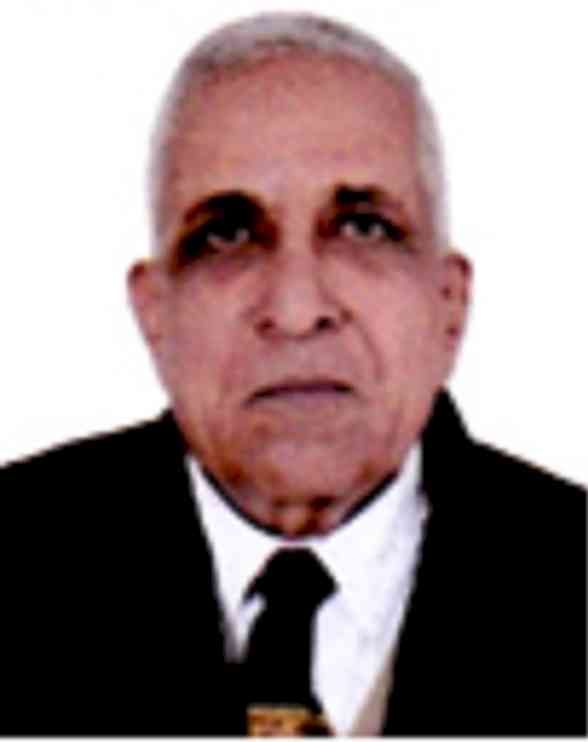 Dr S. K. Thaman.
Ludhiana: Ludhiana West Sub Division Grievances Redressal Member Dr Satish Kumar Thaman has identified some major grievances seeking attention of the government. He has forwarded these grievances to the newly appointed PPCC president Navjot Singh Sindhu for further necessary action. He has given some suggestions too. Some of these grievances are as under: 
 
•    Non Release of Recruitment / Appointment letters to post of Peons (Service Group -D) for Disabled persons by Department of Local Govt Punjab, Punjab Municipal Bhawan, Plot No 3, Sec-35A, Chandigarh in Municipal Corporations, Improvement Trusts, Municipal Councils, Nagar & Rural Panchayats and in some cases, the interviews were held on 15.1.2021 in Zone-D of Municipal Corporation Ludhiana but not issued appointment letters. The list includes 332 vacant posts were got printed vide Principal Secretary Local Govt Punjab Memo dt 12.1.2021 in Punjab.
•    Non conducting of Ludhiana West Sub Division Grievances Redressal Committee meeting by SDM West O/o Deputy Commissioner Ludhiana since 2.11.2017, as Grievances committee of 29 members was constituted and transmitted to all by Reference No. Tehsildar (Ludhiana West) under No.2 dated 2.11.2017.
•    Urgent Recognition of Company Secretaries for State Govt Senior positions and for certification under Labour laws with the formation of Committee of intellectuals by the State of Punjab comprising Advocates/ CA's/ Senior Company Secretaries to decide the issue. 
•    Need to scrap old layer before Recarpeting of the roads in all cities of Punjab by Local Bodies State of Punjab in Municipal Corporations, Improvement Trust, GLADA/PUDA/Nagar/ Rural Panchayats etc.
•    Need to control stray cattle, as stray cattle's are fighting on the roads injuring passers-by, thus fracturing several persons and thus endanger lives of commuters.
•    Urgent Need to desilt all sewerages, drains on top priority basis, as rainy season is on the heads of all residents of Punjab. 
•    Local Bodies should direct Civic Bodies of Punjab to implement rain water harvesting on top priority basis and no site plan be approved without mentioning rain water harvesting location. 
•    District Administration of Punjab, Police and other Authorities must take strict measures to check sale and use of Chinese strings in Punjab injuring persons with plastic strings. 
•    Need to regularize all Safai Karamcharis in State of Punjab in Municipal Corporations/ Improvement Trust/ GLADA/ PUDA/ Nagar Panchayats and the Safai Karamcharis served above 3 years must be regularized. 
•    Need to implement OTS (One Time Settlement) Policy for regularization for unauthorized Buildings in Punjab by Local Bodies of Punjab.
•    Authorize owners to apply for One Time Settlement on Building plan violations to be regularized. 
•    Provide amenities, urban infrastructure for regularization of colonies on top priority basis. 
•    Need to cover all Improvement Trust Colonies in respect of Kothis/ Flats/ SCFs under OTS to get compounded/ regularized sites/ plans. 
•    Need to built up proposal for formation of flats for LIT Employees for all Improvement Trust Staff/Officers and for all Cadres in Punjab in all Improvement Trust Colonies. 
•    Need to allow Change of Name of all Improvement Trust LIG/MIG Flats, in 256 Acre Improvement Trust Scheme including XYZ Flats of the Improvement Trust in Ludhiana. The owners occupying the flats may be asked to apply change of name in all cities of Punjab especially in Ludhiana, Jalandhar and Amritsar. 
•    Need to allow conversion of residential plots/ flats for commercial use in Punjab, in all Municipal Corporations/ Trusts/ GLADA/PUDA Colonies. 
•    Need to collect samples for roads of Punjab, in testing procedure before the start of carpeting of the roads. 
•    Need to start electric crematorium, which are lying a dead duck in all Punjab cities and the associations controlling the electric crematorium may be asked to start these crematoriums like Mumbai, Ahmedabad and Delhi and other major cities of the India. 
•    Need to constitute SIT (Special Investigation Team) and FFC (Fact Finding Committee) and Watchdog Committee on fogging companies to circulate date of fogging, in each area as rainy season is approaching. All required arrangements for the prevention of Dengue and other vector borne diseases, must be made timely. The corporations/ Trusts/GLADA should pay a special focus on avoiding water accumulations on the roads and parks, during rainy day so that mosquito do not bread in stagnant water. 
•    Dire need to conduct survey of Regularization of CLU violations in SCF's (Shop-cum-Flats) in all cities of Punjab. 
•    Betterment of senior citizen Homes must be granted and ascertained by sending a combined team of Corporations / Trusts/ GLADA officers. 
•    The owners of the vacant plots in Municipal Corporation/ Trust/ GLADA/ PUDA/ Nagar Panchayats must be instructed to built-up deserted / isolated plots, SCFs causing nuisances in the locations.