LUDHIANA NEWS
Read latest news from in and around ludhiana online on news portal city air news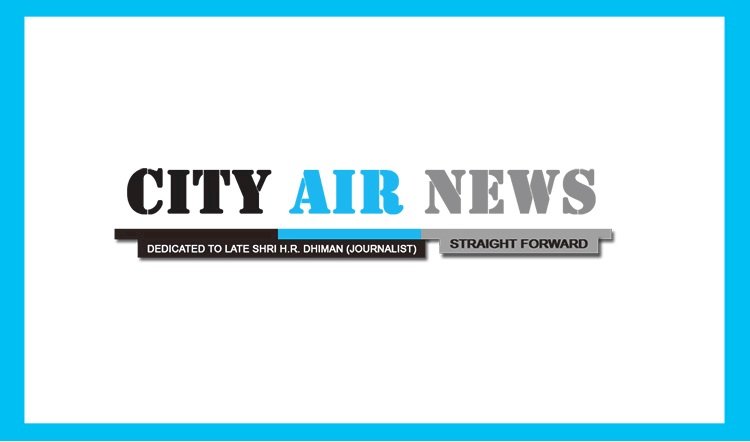 NOVEL CORONAVIRUS (COVID 19): PARA LEGAL VOLUNTEERS PLAYING IMPORTANT ROLE IN DISTRIBUTING RATION TO NEEDY DURING ONGOING CURFEW/LOCKDOWN
•    ANYONE SUFFERING FROM DOMESTIC VIOLENCE SHOULD CONTACT AT TOLL FREE NUMBER 1968: SECRETARY, DISTRICT LEGAL SERVICES AUTHORITY
Ludhiana: Various para legal volunteers associated with the District Legal Services Authority, Ludhiana, are working hard for distributing ration to the needy persons during the ongoing curfew/lockdown.
While providing information, Mrs Preeti Sukhija, Secretary, District Legal Services Authority, Ludhiana, informed that the para legal volunteers of DLSA, with the help of officials of District Administration and NGOs are providing ration to the needy persons to ensure that no person sleeps hungry at night. She informed that the para legal volunteers are also providing all possible support to needy persons in different areas of sub divisions Jagraon, Khanna, Samrala and Payal.
Mrs Sukhija have appealed that any person, woman, child, senior citizen are suffering from domestic violence during the ongoing curfew/lockdown, then they can contact at toll free number 1968, and assured timely support to them. She said that for free legal aid, residents of district Ludhiana can also contact the District Legal Services Authority Ludhiana at phone number 0161-2400051 or Punjab State Legal Services Authority, SAS Nagar, at toll free number 1968.
She also informed that for any support related to ration or some other during ongoing curfew/lockdown, then people can contact at toll free number 112 or 1905 of the Punjab government and the residents of district Ludhiana can contact at phone numbers 01612403500, 01612405200, 01612405400 or 0161-2405700 of district administration.
*******
MP DR AMAR SINGH INQUIRES ABOUT HEALTH OF SUSPECTED & POSITIVE CASES
•    SPEAKS TO SDM KHANNA & CIVIL SURGEON OVER THE PHONE
•    DIRECTS THEM TO ENSURE BEST TREATMENT FOR PATIENTS
Khanna (Ludhiana): After getting to know that some of the pilgrims, who have returned from Nanded (Maharashtra) few days ago, and had tested positive for Novel Coronavirus (COVID 19), Fatehgarh Sahib MP Dr Amar Singh spoke to SDM Khanna and Civil Surgeon Ludhiana over the phone, and directed them for providing best healthcare and treatment to the patients.
It is pertinent to mention that out of total patients, who have returned from Nanded, seven have tested positive, and they are residents of Samrala Vidhan Sabha constituency which is a part of Fatehgarh Sahib Parliamentary constituency. Dr Amar Singh immediately spoke to both the officials when he came to know about this development.
SDM Khanna Mr Sandeep Singh told the MP that around 20 suspected patients would be kept at Civil Hospital Khanna, and 10 beds have been prepared for positive patients. He assured Dr Amar Singh that elaborate arrangements have been made for stay, medicines and food for both suspected and positive patients.
Similarly, Civil Surgeon Dr Rajesh Kumar Bagga informed that samples of all the patients have been taken and have been sent for testing. He informed that once the reports are received, they would be shifted to different hospitals for treatment. He assured that medicines, doctors and medical staff has already been put on high alert in the district so that best treatment can be provided to the patients.
Dr Amar Singh directed both the officials that no laxity towards their treatment would be tolerated and best healthcare is provided to them. He also directed them that  information related to the status of patients should be provided to them from time to time.
Read Latest Ludhiana News----
*******
CHAIRMAN GEJA RAM VALMIKI DISTRIBUTES IMMUNITY BOOSTER TO SAFAI SEWAKS
•    URGES PEOPLE TO SUPPORT PUNJAB GOVT & SAFAI KARAMCHARIS
Jagraon (Ludhiana): Punjab State Safai Karamchari Commission Chairman Mr Geja Ram Valmiki today distributed naturally prepared herbal immunity booster to all safai karamcharis deputed at Nagar Council Jagraon. This immunity booster has been distributed to them so that they can stay safe and healthy in their fight against COVID 19.
On this occasion, he also thanked Dr Mandeep Singh Sran, who has developed this immunity booster, and CDA Jagraon. The safai karamcharis have been at forefront in the fight against COVID 19.
Dr Mandeep Singh Sran also informed everyone about the benefits of this product. Mr Valmiki said that this product can prove very beneficial for the safai karamcharis in boosting their immunity. He said that if the safai karamcharis stay safe and healthy, then cleanliness of the entire town can be maintained.
He said that the Punjab government is making sincere efforts in the fight against COVID 19, even the Safai Karamchari Commission has started a statewide cleanliness drive. He said that if our surroundings are clean, then we can keep ourselves safe from all kinds of diseases. He also urged the residents to stay indoors and follow all directions issued by the Punjab government. He assured that all essential commodities would be provided to the residents in their houses itself. 
He appealed to the Safai Karamcharis to ensure that they perform their duties with utmost devotion and honesty in this hour of need so that people can stay safe. He also appealed to the residents to assist the safai karamcharis in keeping their surroundings clean.
Executive Officer Mr Sukhdev Singh Randhawa, Superintendent Mr Manohar Singh, Sanitary Inspector Mr Shyam Kumar, social worker Mr Raman Arora, besides several others were also present on the occasion.
Read Latest Ludhiana News----