Ludhiana must also get one light house project: Ar Sanjay Goel
Writes to Prime Minister Narendra Modi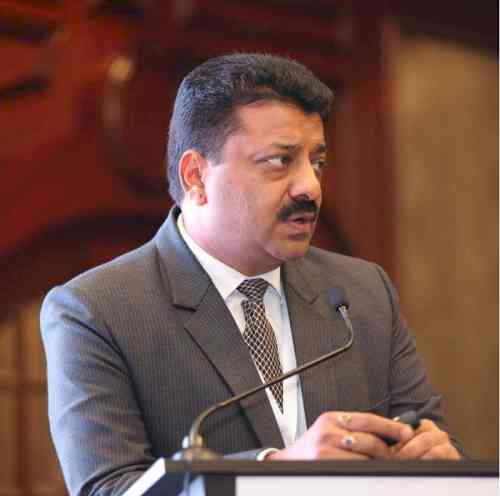 Ar Sanjay Goel.
Ludhiana: Ludhiana Smart City Limited (LSCL) Director and IIA Punjab Chapter Chairman Ar Sanjay Goel has written to Prime Minister Narendra Modi stating that this is to congratulate Government of India for virtually laying the foundation stone of six light house projects, which will be constructed in six Indian cities under global housing technology challenge-India.
In an email message sent to the prime minister, he has further stated that it is an excellent news that LHPs will be constructed in Agartala, Lucknow, Indore, Rajkot, Chennai and Ranchi, with each location getting more than 1000 houses for the economically weaker sections along with allied infrastructure facilities.
It will be very good knowledge for architects as such a construction will be more economical, sustainable, of high quality and durability and will set an example for rest of the country to follow such practices in their construction to make for sustainable housing.
He said it is also good that LHPs will serve as live laboratories for facilitating transfer of technology to the field and its further replication. This includes planning, design, production of components, construction practices and testing for both faculty and students of IIT's, NIT's, other engineering colleges, planning and architecture colleges, builders, professionals of private and public sectors and other stakeholders.
It will be further more knowledgeable that these LHPs will demonstrate a variety of technologies, including prefabricated sandwich panel system in LHP at Indore, monolithic concrete construction using tunnel framework in LHP at Rajkot, precast concrete construction system in LHP at Chennai, 3D volumetric precast concrete construction system in LHP at Ranchi, structural steel frame with light gauge steel infill panels in LHP at Agartala and PVC stay in place framework system in LHP at Lucknow. 
"Architects from Ludhiana request to allocate any one technology to Punjab from a basket of 54 such technologies shortlisted under the GHTC -India, 2019", he stated while concluding.