Ludhiana citizens pledge to oppose CAA, NPR and NRC 
Also pledge to save Indian Constitution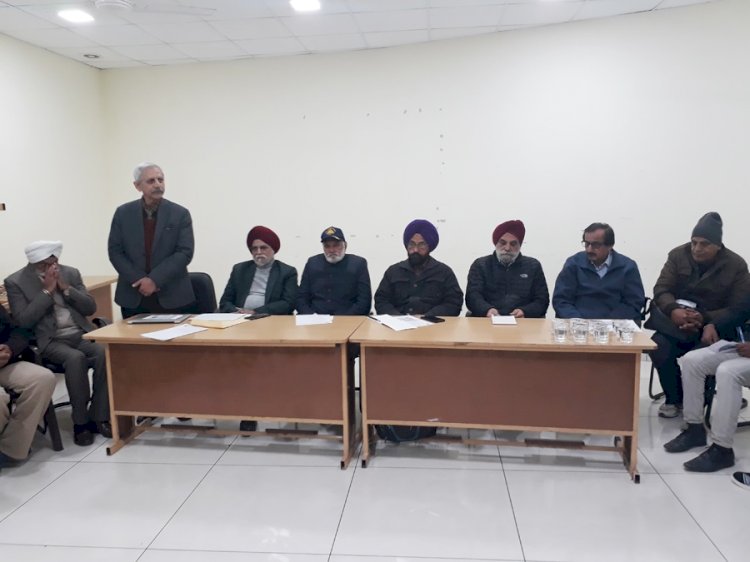 Ludhiana: Citizens from various walks of life including doctors, educationists, lawyers, students, youth, social activists, employees, businessmen, industrialists, women and youth etc. gathered here to interact on the dangers to our constitution through consistent efforts to split the society on communal lines by the government & spread obscurantism and to silence the habit to question. 
Various speakers said that the CAA is a subtle effort to give citizen on the basis of religion. This is against the basic tenets of our constitution values of liberty, fraternity, equality and justice as conceptualized by our martyrs and freedom fighters which ultimately led to adoption of a constitution on 26th January. It was the day when on 26th January 1930, the oath of complete Independence was adopted at the banks of Ravi. Our constitution is based on the principles of secularism and democracy. The government has utterly failed to fulfill its responsibilities towards citizens to give education, healthcare, jobs, and security to the people in general and women and children in particular. They have ruined the economy of the country and handed over our wealth to the corporate sector. That is why they are out to distract people's attention from these basic needs and coming up with steps which will take our society back to British Imperial rule. Large scale protests across the country have shown people's revolt against these steps of the government. Role of students of JNU, Jamia Milia, AMU and other universities and colleges is highly appreciable who have come out openly despite repression by the government and shown the path of unity among the people irrespective of religion, caste creed, gender and socio economic status. The women in different parts of the country have come out openly against these steps. 
Speakers saluted the women in Shaheen Bagh who have been at Dharna for a month in this biting cold and rain.   Meeting decided to hold a protest rally and candle march on 26th January on Save Constitution – Save India- Reiterate Fundamental duties. The rally will begin at 5 pm at the statue of Shaheed Kartar Singh Sarabha, Bhai Bala Chowk after taking out pledge in the name of Kartar Singh Sarabha and other martyrs to save the Indian constitution and sacrifice 'Tan, Man, Dhan' and do our duties and save constitutional values. Then it will take out a procession in the form of candle march to Kips Market Sarabha Nagar.
Prominent among those who participated and took part in interaction include Prof. Jagmohan Singh, Dr Arun Mitra, Col. Retd. H S Kahlon, Dr Balbir Singh Shaha, Brigadier (Retd.) Indermohan Singh, M S Bhatia, Dr Gagandeep Singh and others.