Ludhiana based artist Anu Puri receives accolades worldwide
One amongst 250 to showcase her paintings at Bindaas Artist Group- India's prominent online artist platform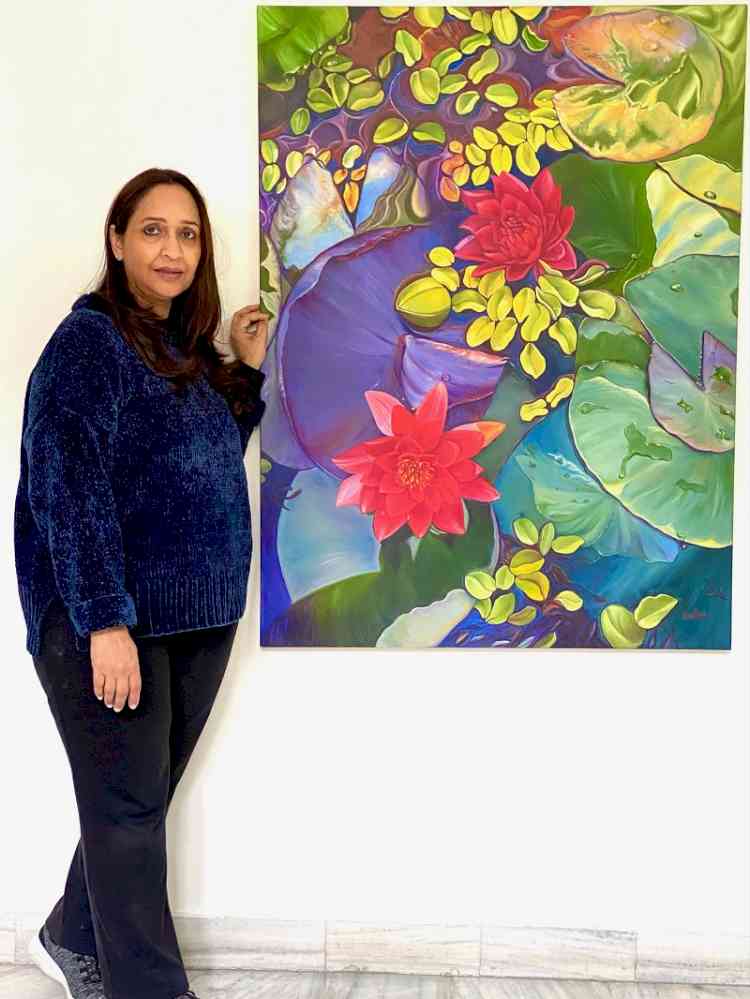 Ludhiana: Having received accolades worldwide for her paintings, Ludhiana-based artist Anu Puri has decided to showcase her masterpieces locally at a one-day exhibition being held at Hotel Park Plaza here.
Anu Puri has also been chosen and is one among 250 artists to showcase her painting at Bindaas Artist Group, India's prominent online artist platform.
Her other achievements include:
•    One of her paintings received a second prize in an international art contest organized by Art Ellipse Gallery.
•    For another work she has received a Certificate of Honour for Top 50 selected paintings in the ninth annual competition organized by BAG gallery.
•    Another work was selected for The Healing Power of Art & Artists 50th Anniversary Exhibition by Manhattan Art International of US.
Anu Puri started her artistic journey in her college days where she studied Fine Arts as her major subject. Being constantly intrigued by Art History, she became a regular visitor to her campus library where she got enamoured with the works of great masters like Titian, Raphael and many more. She learned a lot by representing their works and developed a strong relationship with Art.
Years later, after being busy as a housewife and a mother, she surrendered to her love for art and quickly realized that she was happiest and most fulfilled while painting.
Deeply inspired by nature, she started making floral paintings that gave a meditative experience both to the artist and the viewers.
Each painting she creates invites the onlooker to momentarily step into her enchanting garden and share her transcendental experience with captivating nature around us.
"I find divine beauty in the simplest of flowers and make a humble effort to immortalize their beauty on my canvas", she said while interacting with the media persons here today.
She said her technique was making many layers of colour in controlled movements that helped her create unconventional style of a blend of realistic and impressionistic art. Her strokes have become quite detailed yet intuitive. Following rules and sometimes breaking them brings out something 'picturesque'. This is more obvious when viewing her work in person rather than on a computer screen as the minute details cannot appear in a picture.
She has participated in many exhibitions in Ludhiana, Delhi, Mumbai and Dubai.
Born with a natural instinct for learning, she is now learning about figurative art as she plans to include that in her cart. In her endeavour to do the best she did an online course on Gesture Drawing with US based renowned artist Brent Eviston.
Currently, she is learning online from UK based Natalie Richy of Old Masters Academy.
Hoping to bring more and more beautiful art that many can relate to, she moves on!