Ludhiana Architects invited by Canadian Lumber Exporters/Govt to study Canadian Timber
Delegation will be led by one of the directors of LSCL Sanjay Goel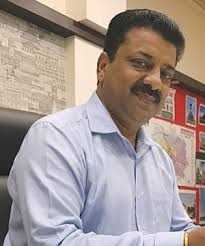 Ludhiana: A delegation of Architects from Ludhiana led by one of the directors of Ludhiana Smart City Ltd Sanjay Goel will leave on 14th March, 2020 for Canada to attend Montreal Wood Convention (MWC) to be held in Montreal from 24th to 26th March, 2020. 
Other leading architects from Ludhiana going to visit Canada include Ar. Yogesh Singla - Chairman IIA Ludhiana Centre, Ar. Rajan Tangri - Joint Secretary IIALC, Ar. Bimaldeep Singh - Press Secretary IIALC and Ar. Balbir Bagga - Treasurer - IIALC. Ludhiana architects shall also interact with Canadian architects and students. Ludhiana Centre architects are  members of the Indian delegation recruited by the High Commission of Canada for meeting Lumber exporters in Toronto and Vancouver. Canadian Wood and its products are already in highest quality use in India through doors, frames, furniture, floorings, wall paneling, false ceiling, cupboards and artifacts.
Forestry Innovation Consulting India Pvt. Ltd. (FII) India's brand Canadian Wood was established in 2013 to promote B.C., Canada as a global supplier of quality, environmentally responsible wood products from sustainably managed forests. FII India's team creates awareness about B.C. wood products through seminars, exhibitions, networking events and media channels under the Canadian Wood name. Its team of wood experts assists leading manufacturers, builders, developers, architects and interior designers in identifying the right species and appropriate grades of Canadian wood for their projects.
In Toronto, Networking Session with Ontario Stakeholders and companies will enlighten the architects of the know-how of the lumber exporters and tour of Art Gallery of Ontario mass timber façade , Townsend Lumber Inc. , largest hardwood sawmill and Tour of 80 Atlantic have been  organized for the visiting Architects. Visit to Falcon Lumber Ltd., Ontario Hardwood Products Ltd. in Toronto and Tour of hardwood forest stand/furniture manufacturing facility in Mississauga has been organized too.
While in Montreal, the architects will be introduced to Eastern Canadian Forest Industry and Products and trends of Wood Construction in Montreal. Architects shall participate in the meeting between producers and buyers of wood products and enhance the key business contacts and friendships which lead to the creation and the maintenance of sustainable alliances.
Architects' presence in Quebec will be an excellent opportunity to follow up on business leads with Canadian suppliers of lumber and other value added wood products and also to meet regional and national economic development officers.