LSCL director Ar Sanjay Goel writes to Union Minister of Housing and Urban Affairs Hardeep Singh Puri
Raises many issues related to Smart City Mission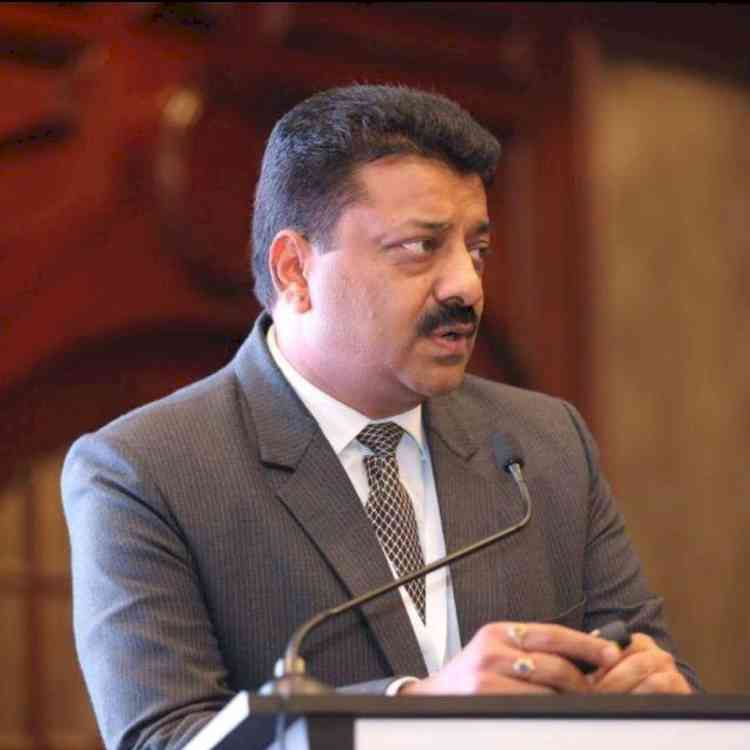 Ar Sanjay Goel.


Ludhiana, June 25, 2022: Ludhiana Smart City Limited director and IIA Punjab Chapter chairman Ar.Sanjay Goel has written to Union Minister of Housing and Urban Affairs Hardeep Singh Puri, with regard to Smart City Mission.
In a communication to the Union Minister he has firstly congratulated him on seventh anniversary of Smart City Mission in India.
Ar Goel stated that he is one of the directors in Special Purpose Vehicle (SPV) of Ludhiana Smart City Limited and being Chairman of Indian Institute of Architects Punjab Chapter (IIAPC), he is in touch with many leading architects in almost all upcoming Smart Cities of India.
Further, he wrote: "All is going good but not very smart as different state governments are implementing projects in their upcoming smart cities in different ways whereas many projects in upcoming smart cities are of similar nature and can be controlled directly from ministry/Delhi office for uniformity. It could have saved a lot of time, energy and money as for best results few decisions/purchasing were possible at Central level.
In first phase, maximum voting in majority of cities for ABD was from already developed/smart areas only as majority of qualified people were residing in that area, whereas we must had started from most neglected area of the city for Area Based Development (ABD). Areas of the city either where poor people are residing or neglected commercial/industrial areas are still in bad shape in majority of the cities, must have been taken in area based development for quick and better results. 
Permanent Chief Executive Officer in upcoming smart city is either missing or any existing commissioner is having dual charge. Moreover due to transfers CEOs are changing frequently. Preferably CEO must be permanent and a technocrat/planner/architect for best results.
There must be strong committees at city level to suggest board of directors about projects to be taken up in upcoming smart city.
Dedicated staff specially planners, architects, consultants, engineers are not available up to the desired level and in majority cases existing staff or local government staff is having dual charge.
Cities must be planned properly for next minimum fifty years and required projects must be planned and executed priority wise without any political interference to make our cities more livable, otherwise it has been found that political interference is too much and in majority cases our state governments keep on changing after five years and all projects under SCM cannot be executed within five years.
There must be regular strict monitoring of smart city projects by headquarters at state and centre government levels.
Being Chairman of Punjab Chapter of architects, my above views are mainly for upcoming cities in Punjab although same situation is there in many other states also.
Citizens participation in Smart City Mission must be increased for better outcome."
"I hope that more suggestions, specially from leading architects from all over India will be taken to effectively execute projects under Smart City Mission for better livability of citizens", Ar Goel concluded.