LPU's Mittal School of Business organised international conference on rethinking business
Conference witnessed 10 International Speakers and 8 Industry Experts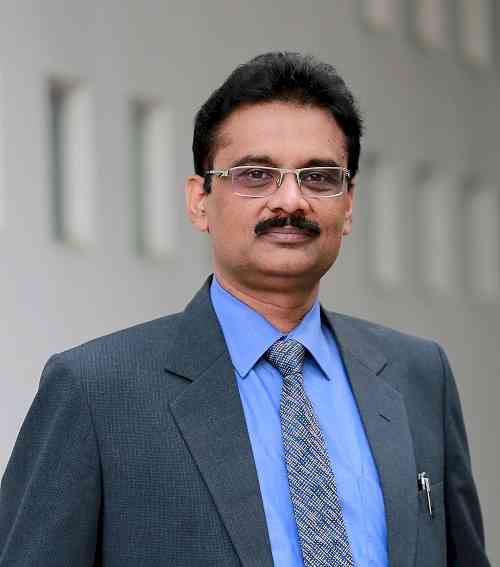 LPU Chancellor Mr Ashok Mittal.
Jalandhar: Mittal School of Business at LPU organized a day long international conference on 'Rethinking Business'. Conference witnessed 500+ registrations, 300+ papers, 10 international speakers, 8 industry experts, 7 master classes with industry people, workshops, and tie-ups with 4 renowned journals. Ten renowned international speakers for various 'key-note' sessions were from Western Michigan University,  USA; University of London and University of Huddersfield, UK; La Trobe University, Australia; Taylor's University, Malaysia; and other delegates from New York; Italy; Finland; Middle East Africa; and, Ministry of External Affairs.
The conference provided an enriched platform to the researchers, academicians and practitioners in sharing their experiences and research insights in different management domains. Participants also gained the most successful strategies in a world of rapid and disruptive change.
The inaugural session was addressed by a 'Turnaround Specialist' in the Industry, CEO, GMR Services and Former CMD, Air India Ltd- Mr Ashwani Lohani. The narration of his few exemplary disruptions in Hotel Ashok, Rail Heritage & Air India and success story of his agile decisions based on prompt approach enthralled the delegates. Mr Lohani said: "All outputs need inputs, and every input does not give output. One has to take risks. In order to become the disruptor, one has to explore the potential in human resources as there is immense potential in human beings. This pandemic has changed the way we work and the way we think."
LPU Chancellor Mr Ashok Mittal applauded the efforts of the LPU team that accepted COVID-19 Challenges. Mr Mittal holds that every individual has to rethink about his life, every family has to rethink about family and every society has to rethink about its constituting people.  His deliberation was on the redesign, rework on the strategies and for him, rethinking is the mantra in any field. Competition is not local rather global. Technology has given equal opportunity to grow." He also motivated the audience with the example of 25 years' old, Indian founder and CEO of Oyo Rooms, Ritesh Aggarwal of Odisha.
More than 80 Papers were presented in six technical sessions, where academicians and officials from California State University East Bay, USA; NMIMS University, Mumbai; KIAMS Pune; NTT Telangana; Tata Steel; and, many more participated. Various contemporary topics presented in this era of pandemic included 'Exploring Growth of Coaching Business in India', 'An Empirical Study on Start-Up in India', 'Agility: A Key Component to Combat Uncertainty during the Pandemic', 'Associating an Old and Modern Business Model', 'Covid-19 Impact on Education Sector', 'India's Fitness Industry Amid Covid-19', 'Inclusive Future: A Caselet Analysis' etc.
The conference included 7 different Master Classes, where the resource persons from the industry included Senior Director, Akshay Patra Foundations, Anant Arora; CSR Country Lead, Shell India Markets Private Limited, Ekta Kumar; Co-Founder, Flywheel Management Services, Harmeet Chawla; Group Head-HR, Coca Cola FBO (Kandhari Beverages Pvt. Ltd), Dr Jaspreet Ahluwalia; Director- HR, ZTE Telecom Ltd, Sanjeev Sharan. Mr Lohani also suggested all academic fraternity to read a book 'Maverick' by Ricardo and case study of Semco Corporation, Brazil, to gain insights about the biggest disruptions in the corporate world.