Lohri festival celebrated at Dr AVM Public Senior Secondary School 
All festivals should be celebrated together, says Lovely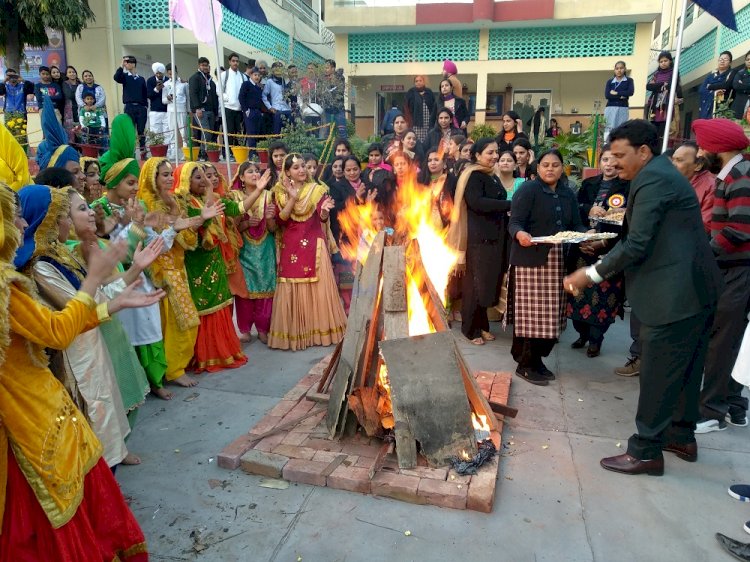 Ludhiana: Lohri festival was celebrated with great pomp at Dr. ABM Senior Secondary School, Ludhiana, in which School Director Mr. Rajiv Kumar Lovely along with the school's students and teachers took special part. 
On this occasion, songs of Lohri were sung and the students of the school danced and celebrated the festival of Lohri.
On this occasion, Director of Dr. AVM Senior Secondary School, Mr. Rajeev Kumar Lovely said that everyone should celebrate these festivals together. He said the girls are also equal to boys that's why we should also celebrate the girls Lohri festival.
On this occasion, all school staff and teacher were present. School principal Manisha gaba also wish Lohri to all. 
Teacher Amita Rajan, Taranjit Kaur, Poonam Gill, Jaswinder Kaur, Soni and Ms.Sidhu also participated in Lohri festival function.