Live session conducted on developing nutri garden 
Dr Satish Narula wonderfully demonstrated the plantation of nutritious vegetables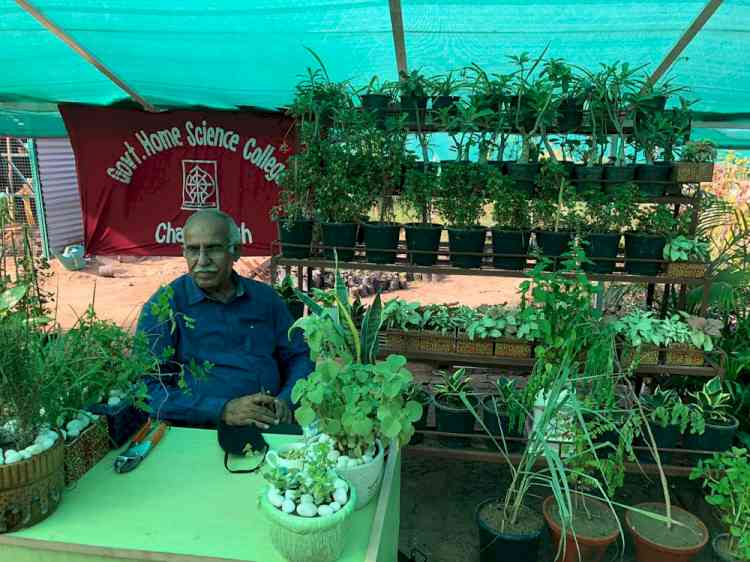 Chandigarh: A live session on developing a Nutri Garden to promote good nutrition and health optimisation under the ongoing celebrations of poshan maah was conducted at the nursery of Dr Satish Narula, a retired senior horticulturist from PAU Ludhiana, he is a consultant Advisor for theme gardens and landscapes for our city beautiful. The founder of Dr Green, he demonstrated the procedure of growing nutritious and medicinal plants and vegetables and the challenges one may face in the beginning. He also emphasised on the importance of keeping plants inside the homes for not only increasing the aesthetic value of our homes but also to keep the air inside fresh. 

Dr Narula wonderfully demonstrated the plantation of nutritious vegetables like tomatoes, turnip, carrots, radish etc along with their manuring and watering techniques even in places with space constraints. He enthusiastically answered all the queries of over 40 viewers during the session and encouraged everyone to develop a nutri garden not only to be able to eat healthy but also see it as a bonding activity with children. Principal, Prof Sudha Katyal appreciated the time spared by Dr Narula for such a wonderful demonstration.

Dr Narula also thanked the principal to have invited him for this opportunity to be able to spread his knowledge amongst the masses.