Live entrepreneurial skill development workshop by Home Science College
Workshop was organized in collaboration with Monica Saini, a successful entrepreneur herself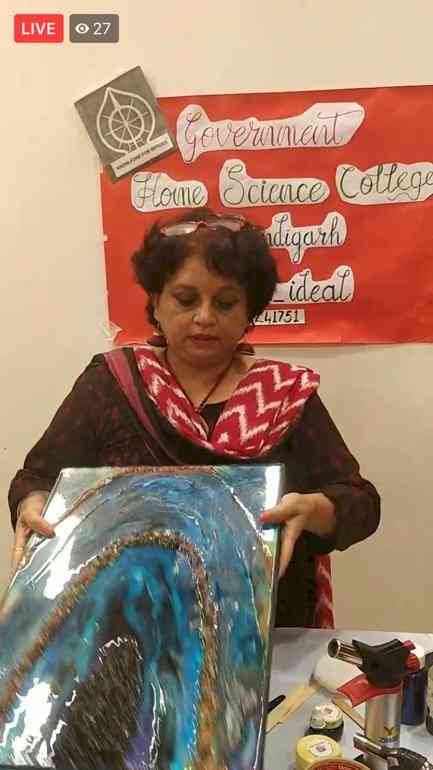 Chandigarh: Building a path towards Atmanirbhar Bharat, Government Home Science College organized an Online Entrepreneurial Skill Development Workshop on "Skilled Art with Resin". The one-day live skill building workshop was organized in collaboration with Ms. Monica Saini, a successful entrepreneur herself who holds numerous art classes using different mediums.

She demonstrated making of beautiful resin coasters with alcohol ink, pearl pigments, glitter and colour powders along with the safety precautions to be used while using the resin and the heat gun. She was very happy to answer the numerous queries by the enthusiastic live participants during the demonstration. Not only that, she appraised the participants of the lesser expensive options of materials required for making resin art that are available in the market as well as online. The workshop received a wonderful response and was thoroughly enjoyed by one and all.

Principal of the college, Prof Sudha Katyal encouraged the students to build upon skills during the pandemic time to utilize the time judiciously as well as to become Atmanirbhar.