Level 2 covid care centre starts at community health centre Jawaddi: Mamta Ashu
Mamta Ashu and SDM Amrinder Singh Malhi visit Jawaddi Hospital, take stock of arrangements and interact with staff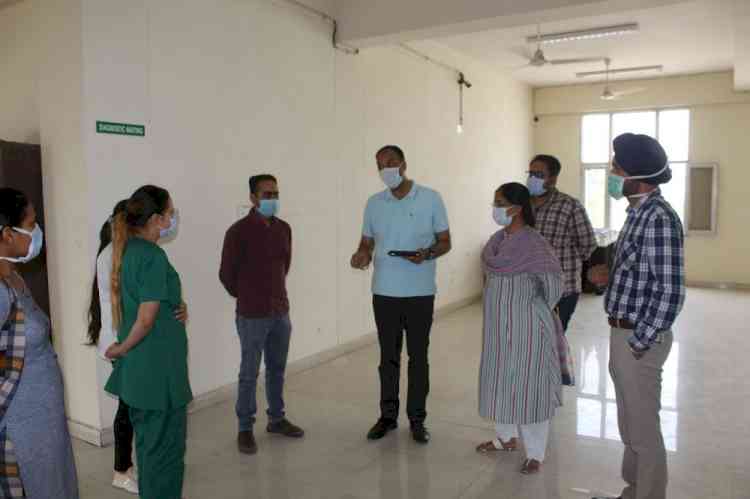 Ludhiana: Aimed at containing the ferocious second wave of the pathogen more efficaciously through makeshift Covid hospitals, the district administration has set up 60 level-II beds at Community Health Centre (CHC) Jawaddi.
Inspecting the facility along with Municipal Councillor Mamta Ashu, SDM (West) Amrinder Singh Malhi directed the officials to run the facility as level-II Covid care facility with utmost care.
He said that this facility had the necessary infrastructure and that is why, it is being utilized for the treatment of level-II patients to reduce the load on the other hospitals and helping them to convert their level-II beds to ICU beds.
Mamta Ashu said that entire team of Cabinet Minister Bharat Bhushan Ashu is committed for providing best healthcare services to the residents. She said that she is personally monitoring the entire situation and that more such level-2 facilities would be set up in other parts of the district as well.
She informed that a team of dedicated doctors and healthcare staff has been deputed in this hospital, where 3 Covid19 patients are undergoing treatment. She urged the residents to visit this facility in case they are not able to secure beds in any hospital. She said that Covid19 treatment is being done in all government facilities totally free of cost.