Let's go back to normalcy but with caution: DC to Ludhianivis
Says observe Covid protocols and get vaccine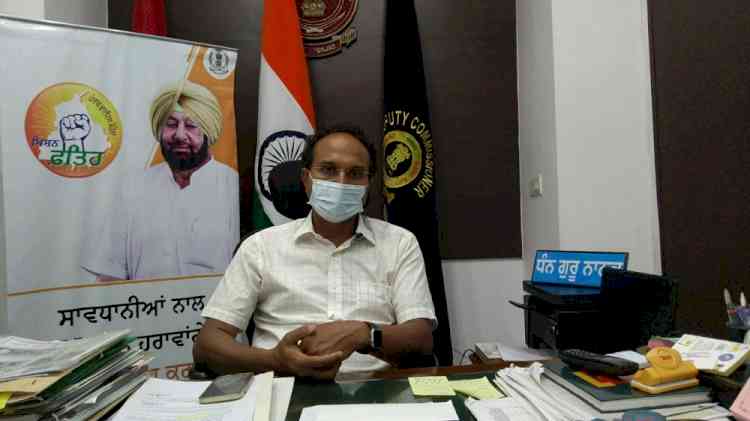 Varinder Kumar Sharma, Deputy Commissioner, Ludhiana.
Ludhiana: Deputy Commissioner Varinder Kumar Sharma on Wednesday appealed to the people of the Ludhiana to continue to observe the Covid protocols and get vaccine as we all are returning to the normalcy. 
Interacting with the people of the district in his Facebook live session on the official page of DRPO Ludhiana, The Deputy Commissioner said that with the overwhelming support of the people to the vaccination drive, as many as 14 lakh citizen have received the dose of life-saving jab and the aggressive inoculation drive has reduced the Covid positivity rate below 0.05 percent for last few weeks. 
Sharma said that due to decline in the positivity rate, the state government has further issued fresh relaxations including increase in the number of people in indoor gatherings to 150 and outdoors to 300, subject to an upper limit of 50% of the capacity.
He further added the schools have been allowed to open for classes X to XII from July 26 but only those teachers and staff would be allowed to be physically present who are fully vaccinated besides physical presence of the students would be purely at the consent of the parents. 
The Deputy Commissioner the vaccine is being supplied by the union government and people must get vaccine whenever it arrives here as the vaccination is critical to breaking the transmission chain of the virus. He exhorted people to come forward for the vaccination in huge numbers especially encouraging youths and their parents in the inoculation camps to maximize the coverage.