Let's all dedicate at least one tree to dedicate Mother's Day
On Mother's Day, Aap kee.ngo plants trees in a city park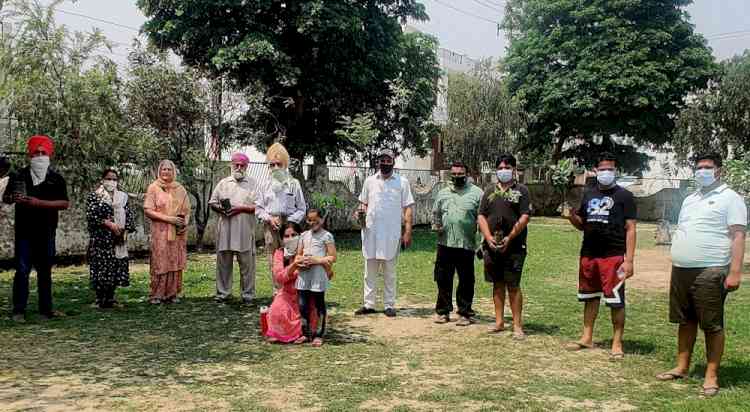 Ludhiana: On Mother's Day, Aap kee.ngo has planted trees in a park at Basant City along with residents Anjani Rana, Saji Pillai, Lakhbir Singh, Harjit Kaur, Gurnamdeep Kaur, Darshan Singh, Baby Harsimrat and others.
Baljeet Singh and Amarjeet Kaur from the organisation said tree plantation is the need of hour as it improves life essentials of mankind and making environmental-friendly. They added trees provide us oxygen, filter carbondioxide and maintaining ecology. Besides this provide food, shade, regulate temperature and increase the wildlife habitat.
"Let's all dedicate at least one tree to dedicate Mother's Day", they asserted.