Launch of Directory for Fastener Fair by President Narinder Bhamra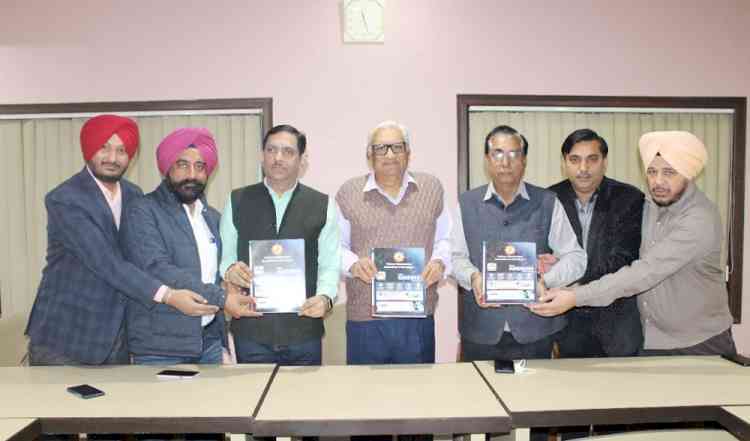 Ludhiana, November 24, 2021: With immense pleasure FMAI launch the latest edition of India Hardware Professionals of Fasteners Manufacturers Association of India on the occasion of Fasteners fair, scheduled to happen on 25th and 26th November  2021 at Bombay Exhibition Centre, Goregaon East, Weh, Mumbai. The directory waslaunched by Chairman M P Jain & President- Narinder Bhamra. With such huge participation & excellent range of products displayed. It will immensely benefit our members, who had world class products, but could not personally participate in this fair due to COVID.
 
President- Narinder Bhamra informed that "Fasteners Manufacturers Association of India" was established in 1971 to help members in their problems related to government legislations, to coordinate with industrial administration in formulation and implementation of varies government policies. Since that time, we have grown by leaps & bounds & now touching 400 members mark. It gives me immense pleasure to add here that this Golden Jubilee year of our association & we remember our seniors who thought of forming an association to take up the problems of Fastener Industry with State as well as Centre Government. With their blessings our association is known as Fastener Family as well as  its unity. Very soon we going to celebrate the Golden Jubilee Year.
 
This is the time of Innovative, Aggressive and Competitive manufacturing. Exposure is key thing in today's world. That's why we organize visits of our members to various industries as well as International exhibitions. In this process, we are presenting this edition, which will be circulated in upcoming fasteners fair going to take place on 25th and 26th November  2021 at Bombay Exhibition Centre, Goregaon East, Weh, Mumbai.
 
President, congratulated Surinder Brar and entire Annex Media team for superb effort put in producing this huge volume in such short span of time & appreciated all the fasteners industrialists for their kind cooperation and support in making this product. This Directory will serve as a guide for fasteners manufacturers Industry to impart information of fasteners products.
Mohinder Paul Jain- Chairman, Narinder Bhamra – President, Atul Sethi- Vice President, Kuldeep Singh- Gen. Secretary, Jugal Kishore- Finance Secretary, Jaswinder Singh, Mohit, Surinder Brar- MD – Annexe Media were present at Launching of Directory.