Kular inaugurates COVID-19 Vaccination Camp in Phase VIII Mangli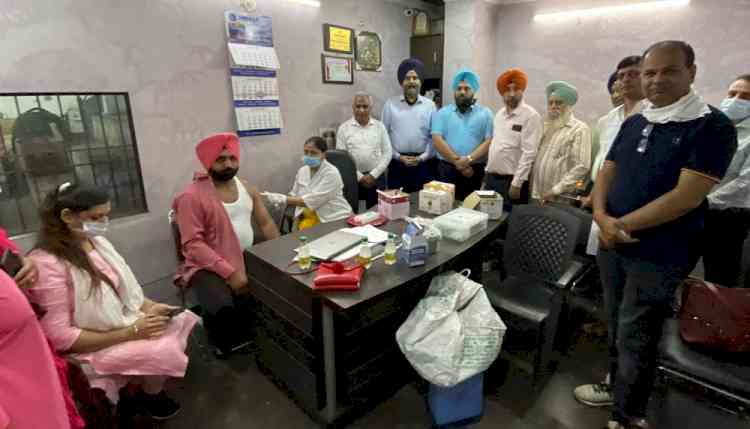 Ludhiana, September 24, 2021: Today, Gurmeet Singh Kular President Federation of Industrial & Commercial Organization (FICO) along with Ashpreet Singh Sahni Chairman CII Ludhiana, has inaugurated Vaccination Camp Organized at Machine Parts, Focal Point Phase VIII Mangli, Ludhiana; the camp was associated with District Administration Ludhiana, where more than 250 persons got vaccinated with Covishield. 
The Team Public Health Centre Sabji Mandi Ludhiana under the leadership of Dr. Manju Nahar Medical Officer along with Usha Rani, Balwinder Kaur, Kulwant Kaur, Harjinder Kaur; successfully vaccinated more than 250 people in the camp organized at the factory premises of Gagnish Singh Khurana Head Agricultural Implements Division FICO & Proprietor Machine Parts, accompanied by Surinder Pal Singh Chairman Phase VIII 34 Acre Mangli Association and Satya Pal Saini Secretary  Phase VIII 34 Acre Mangli Association. 
On the occasion, the migratory labour was also motivated to get themselves vaccinated by Team FICO & CII.