Krishna Fest 2021: A ten-day immersive virtual event celebrating the 125th Birth Anniversary of Srila Prabhupada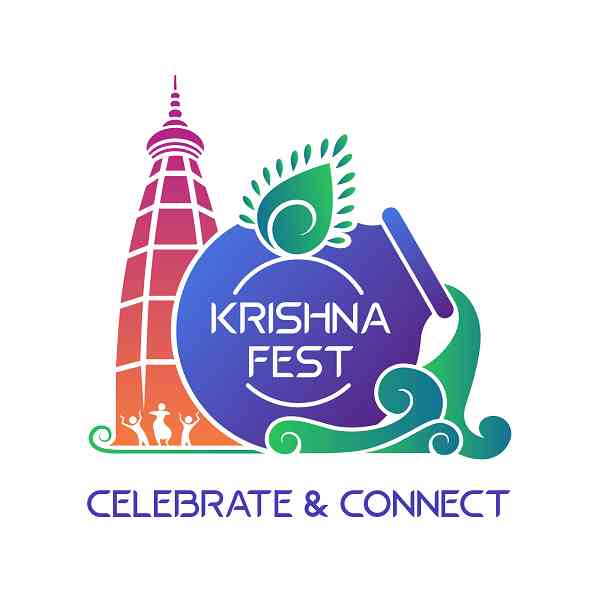 This year, the International Society for Krishna Consciousness (ISKCON) is celebrating the 125th birth anniversary of its Founder-Acharya: His Divine Grace A. C. Bhaktivedanta Swami Prabhupada. Recognizing the contribution of Shrila Prabhupada as an Ambassador for India's spiritual culture across the globe, the Government of India is releasing a coin of Rs. 125/- on the occasion ofthe 125th birth anniversary of Shrila Prabhupada. 
 
Commemorating this special occasion, ISKCON Chowpatty and Govardhan Ecovillage have joined hands to organisea unique spiritual event called Krishna Fest. This virtual event is being held for ten days, from 22nd to 31st August 2021, starting from Balarama Purnima, ending on SrilaPrabhupada's appearance day. The programs are presented in three languages – English, Hindi and Marathi. Thousands of attendees are expected to attend this event that showcases fresh and enlivening content. This virtual event facilitates an immersive experience for the audience making them feel like they are personally present inside Sri Sri Radha Gopinath Temple at Chowpatty and strolling in the groves and forests of Govardhan Ecovillage. The audience can interact live with enlightened monks, along with experts of Yoga and Ayurveda. The Krishna Fest team has been creating high-quality video content for a couple of months, with esteemed cultural performers, impact creators and many more. Audiencesget to hear from marquee speakers like Vivek Bindra, Kiran Bedi, Amogh Lila Das and Radhanath Swami.
 
Taking it up a notch, Krishna Fest's community partner Zee Live's ARTH– A Culture Fest will host a special chat session between his Grace Gauranga Das- Director Strategy & Communications of Govardhan Eco Village and Swaroop Banerjee, Chief Business Officer, Zee Live, for all the devotees on 30th August 2021. The interaction will highlight the importance of the festival, learnings of Lord Krishna, and celebrate his blessings.
 
Radhanath Swami, ISKCON Spiritual Guru said "The objective of the unique event is to facilitate the participation of thousands of people across the world who might not be able to come to an ISKCON temple campus due to the current pandemic situation. Through this interactive event, the participants can get expert guidance in spirituality, wellness, and so on, by connecting with experts through the virtual platform. This event is also intended to create awareness about Sanatana Dharma and the seven purposes of ISKCON set by SrilaPrabhupada. Special programs are being organized for children, youth and families". 
 
Sharing his thoughts, Swaroop Banerjee, Chief Business Officer, Zee Live said, "ARTH – A Culture Fest has always cherished and celebrated everything about India and our rich culture and heritage. Hence, we are delighted to be a part of the celebrations of 'Krishna Fest'. As a special treat for all our audiences and the ISKCON devotees, on 30th August ARTH will feature His Grace Gauranga Das in a special chat show, talking about the importance of such virtual events amongst many other interesting topics."
 
There are multiple engagements for all kinds of audiences through breakout rooms where they can attend question and answer sessions, counseling, deity darshans and online courses. In the daily morning sessions that start at 7:00 am, the audience gets to hear the enchanting pastimes of Lord Krishna and Lord Balaram in Vrindavan from several experienced monks. The evenings are dedicated to a youth-based program with diverse speakers and motivational gurus. The day ends with soul-stirring bhajans and kirtans by expert musicians and singers of ISKCON.
 
The day before Janmashtami, on 29th August, you can see the special Mangala Arati & Deity Darshan at 4:30 AM, participate in the mantra meditation, attend live arati and yajna, before proceeding with the day's morning talk. This is followed by abook reading by eminent authors and a panel discussion. You get to hear exciting tips on preparing your homes and minds for the Janmashtami celebration. 
 
On the day of Janmashtami, 30th August, you get to attend all the aratis of the day, special talks, watch a special performance by the kids and see unique talent from across the world. 
 
On the day of Srila Prabhupada's birth, 31st August, you can hear his message to the world, and also hear tributes offered by his sincere followers worldwide. ISKCON devotees share how they are endeavoring to fulfill the seven purposes of ISKCON given by Srila Prabhupada through their various outreach activities and social projects. 
 
Krishna Fest creates action-packed content for all social media channels, through a robust platform to host thousands of attendees every day. Krishna Fest hosts a well-managed help desk to guide the attendees, and walkthrough videos for an immersive experience. 
 
This virtual platform live streams all the main aartis, discourses, panel discussions and special performances of bands, singers and motivational speakers. 
 
There is an exclusive zone for attendees to interact, and for social media conversations. There is also an online mart for attendees for secure online shopping of artifacts, gifts, books, prasadam and so on.