KNMA restarts Art x Food series with new episode featuring Chef Tejasvi Chandela
Premiering on all KNMA platforms, this series explores the integral role that food has played in art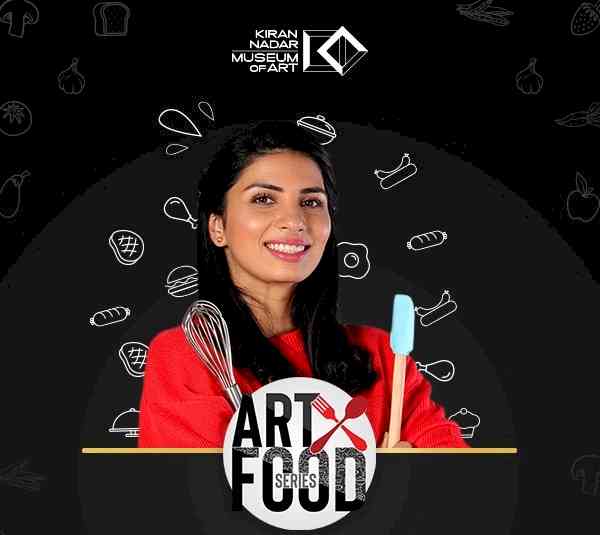 Chef Tejasvi Chandela.
New Delhi: The Kiran Nadar Museum of Art is restarting the Art x Food series on June 6, 2021, after a pause in light of the second wave that profoundly affected many people in our city and our country. With this episode, we continue the quest to explore the innumerable intersections of art and the world around us. 
Chef Tejasvi Chandela trained at Le Cordon Bleu, Paris; Leith School of Food and Wines, London and Chocolate Making at EPGB in Barcelona. She recently won the World Travel Brand Academy Award. She anchors The Baking Table on Zee Zest and has co-founded her own brand of premium handcrafted ethically sourced local chocolate called All Things Chocolate 
Previous episodes have featured various trailblazers in the food industry including Eeshan Kashyap, Food and Beverage curator; Anumitra Ghosh Dastidar and Shalini Krishan of Edible Archives; artist Sreejata Roy of Museum of Food; Malini Banerjee former fashion director at Elle and Manish Mehrotra of Indian Accent, to name a few. This series has delved into the cultural and community-focused significance of food, exploring the heightened relevance it has achieved when juxtaposed against the pandemic. Where breaking bread together separated by social distance and isolation, brought together by digital means, can be realized as an art form in itself. 
Premiering on all KNMA platforms, this series explores the integral role that food has played in art.  
Following in the footsteps of the well-received and highly successful 'Art x Fashion', 'Art x Design' and 'Art X Street' series that debuted before, this series aims to give audiences an insight into new concepts of art and societal interactions within this realm.