KMVites outshines in MA Punjabi semester III results
Principal congratulates students and faculty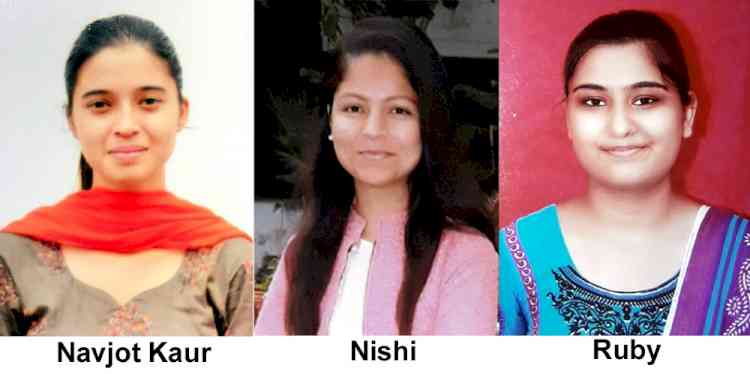 Jalandhar: The result of MA Punjabi Semester III has been outstanding. Kanya Maha Vidyalaya's Ms Navjot Kaur of this class bagged first position by securing 328/400 marks, Ms Nishi stood second with 325/400 marks and Ms Ruby bagged third place with 324/400 marks.
It is important to mention that 5 students have passed the examination with distinction. 
Principal Prof. (Dr.) Atima Sharma Dwivedi congratulated the students and the faculty of P.G. Department of Punjabi on this remarkable success & also appreciated them for their hard work. She averred that in KMV the most suitable ambience is provided to the students so that they can excel in their studies.
She expressed confidence that the students ably guided and mentored by the extremely qualified and dedicated faculty will continue their journey of success in the future as well.