KMVites bag first prize in Luddi Dance at Punjab State Youth Festival, Chandigarh
Principal lauds efforts of ECA team and team in-charge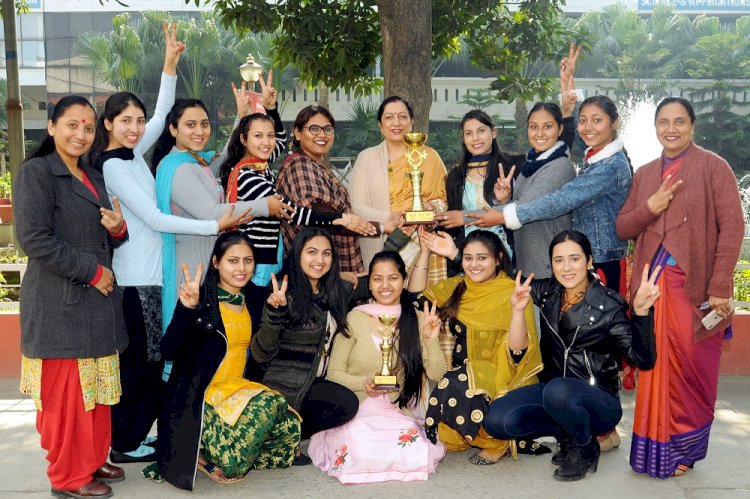 Jalandhar: Making Kanya Maha Vidyalaya(KMV) proud, the students  from KMV represented Guru Nanak Dev University in the Punjab State Youth Festival in category of Regional dance and Giddha. The fest was held at Chandigarh. The team Luddi of KMV bagged first position and Giddha team of KMV bagged third prize in the fest. It is important to mention that the Group dance Luddi has bagged 1st prize for the third time in a row. 
Principal Prof. (Dr.) Atima Sharma Dwivedi congratulated the winners and averred that the team has set a standard and is excelling at all national and international competitions. 
Principal lauded the efforts of ECA team and team in-charge Ms. Geetika for this stupendous achievement.