KMV organises webinar on Mahakavi Suryakant Tripathi Nirala
Students presented the poems of Nirala written on the theme of social and political structure of the nation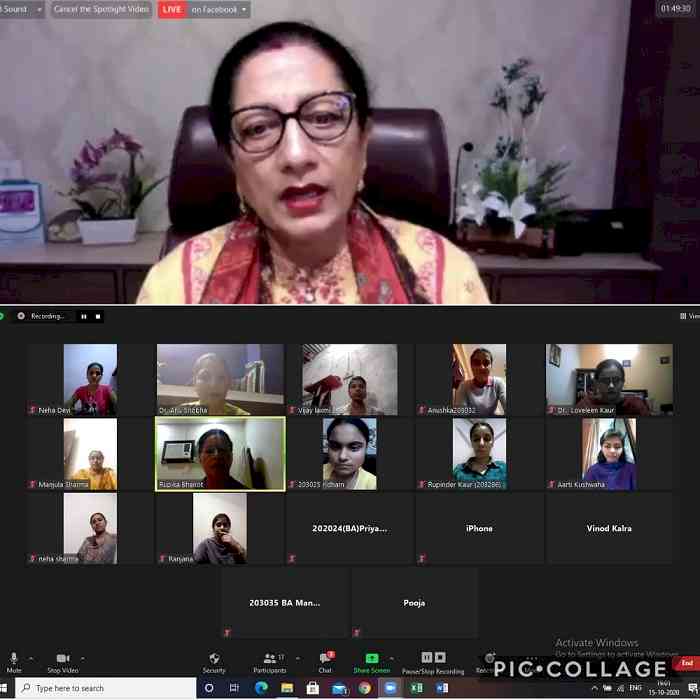 Jalandhar: Kanya Maha Vidyalaya organised a webinar on the the contribution of Mahakavi Suryakant Tripathi Nirala to the Hindi literature. 

The webinar was organised by the PG Department of Hindi. Addressing the students, Principal Prof Dr Atima Sharma Dwivedi averred that the literature is the mirror of the society. She further maintained that it is very imperative that younger generation should be made aware about the literary contribution of Nirala to the Indian society so that they can follow on the footsteps of this great soul. 

Addressing the students, Dr Vinod Kalra, Head, PG Department of Hindi threw light on the life and literature of poet Nirala and also discussed about Kuli Bhaat- a novel written by Nirala. Afterwards, Dr Rupika Sharma talked about the relevance of poet Nirala in today's world and said that it is the duty of teachers that we should be able to introduce the literature of poet Nirala to the students. 

Students also presented the poems of Nirala written on the theme of social & political structure of the nation. 

Principal lauded the efforts of PG Department of Hindi for successfully organising the webinar.