KMV organises free online classes on career in banking
These classes were aimed at helping students prepare themselves for joining banking services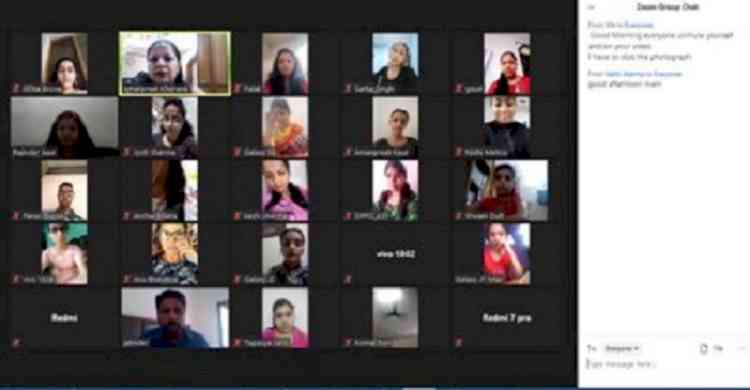 Jalandhar: Kanya Maha Vidyalaya organised free online classes for students for a Career in Banking. The classes were organised by the PG Department of Economics. Nearly 100 students from different streams and classes enrolled for these classes. 
These classes were aimed at helping the students prepare themselves for joining the banking services. This job oriented free program is a value addition initiative to enhance employability of the students. PG department of  Economics is  also successfully running a very unique and innovative  course  B.Sc. Economics with additional /optional subject  in  Banking to make students future ready for jobs in  banking sector. Workshops  in collaboration with banks are also organised to impart practical training to the students. Mrs. Amarpreet  Khurana , Associate Professor in Economics initiated the classes by sharing her views on History and Growth of  Banking in India. She apprised the students of the basics of banking and timeline of banking and reforms from establishment of oldest bank to recent mega  merger in public sector banks. Dr. Jatinder Pal acquainted the students with various types of interest rates, instruments of monetary policy and its implications for financial stability. Ms Rajinder  Kaur discussed with the students easy solutions to logical reasoning  problems to prepare students for competitive exams. 
Principal Prof. (Dr.) Atima Sharma Dwivedi averred that KMV always inspire the  faculty to help students and to start various innovative courses in order to enhance employability of the students across different sectors. She lauded the efforts of PG Department of Economics for organising free online classes for all the students across different institutions and classes.