KMV establishes new vertical garden in college campus
The aim of this garden is to create a one of a kind and site- specific garden that stands beautiful through all the seasons of the year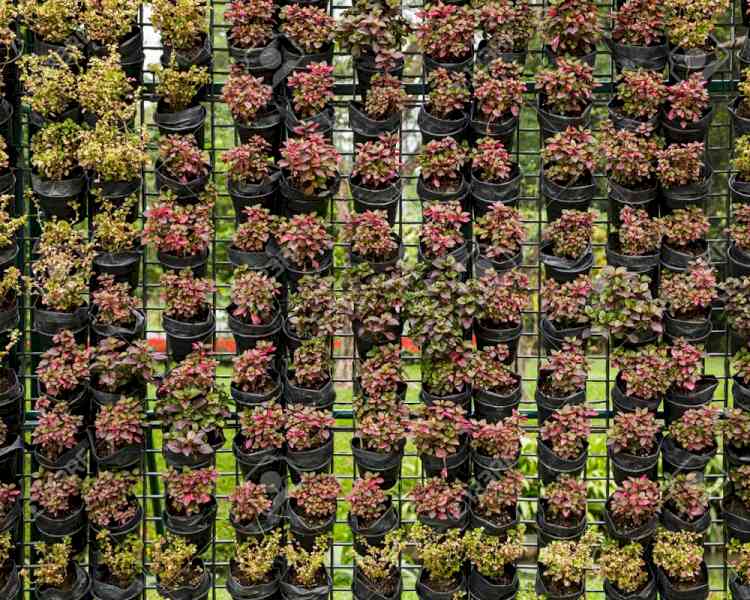 Jalandhar: In a new development, Kanya Maha Vidyalaya (KMV) has established a well developed vertical garden in one of the section of its Botanical Garden. The aim of this garden is to create a one of a kind and site- specific garden that stands beautiful through all the seasons of the year. A well executed design is also a way to minimize the future maintenance demand of the garden.
The vertical garden established at the college is further divided into two sections where succulent plant species are grown in one section, whereas in the second section of the garden contains seasonal flowering plants and ornamental foliage plants.
It is important to mention that this vertical garden will be beneficial for the students as a plant's growth habit, size and behaviour on a vertical surface is an important knowledge for making the right combination of species, in order to keep the competition between plants at a healthy level. 
Principal Prof.(Dr.) Atima Sharma Dwivedi averred that KMV always aims for the holistic development of its students and this new initiative is also one of the development in that direction. She further maintained that this vertical garden will prove to be very much beneficial for the students as students will be able to gain the practical knowledge of their subject in an open environment.