KMV conducts 7 day workshop on making of documentaries
Interactive session was also organized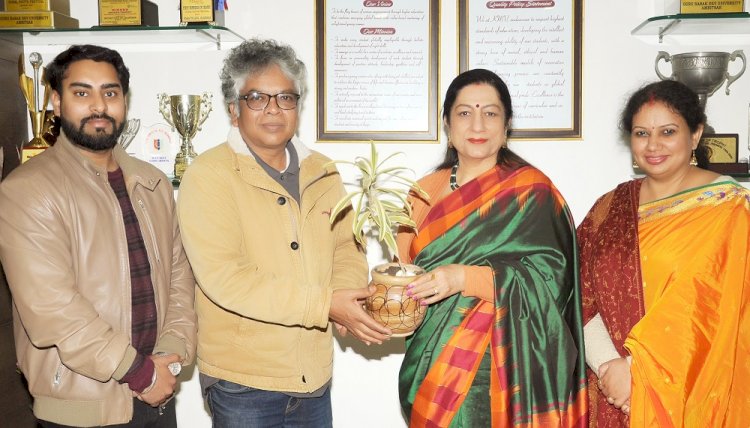 Jalandhar: Kanya Maha Vidyalaya conducted a 7 day workshop on making of documentaries under DDU Kaushal Kendra. Mr. Ravi Davala, a renowned director and alumni of Film & Television Institute of India (FTII), Pune was the resource person for the workshop. 
The workshop was inaugurated by Principal Prof. (Dr.) Atima Sharma Dwivedi during the inaugural session of the workshop. Welcoming the erudite guest Principal discussed the importance of films in any society. She also motivated the students to participate and learn various nuances of documentary film production. Students from the department participated in this workshop with full zeal and enthusiasm. 
On the first day of the workshop, Mr. Ravi Davala threw light on the significance of documentaries in the present digital era. He also introduced the students with the inception of documentaries with their evolution. An interactive session was organized at the end of the first day in which students got the appropriate answers of their questions. 
On the last day of the workshop Mr. Ravi Davala made students deeply analyse the difference between fiction and non-fiction documentaries. He also made various groups of the students and gave them different tasks to provide them an insight into the practical work. A documentary on Kanya Maha Vidyalaya's rich history & values will be the outcome of this workshop. 
Principal Prof. (Dr.) Atima Sharma Dwivedi appreciated the efforts of Dr. Madhumeet, Dr. Gopi Sharma & PG Department of Journalism & Mass Communication for their great efforts.