KMV celebrates world theatre day with full zeal and enthusiasm
Principal congratulated the students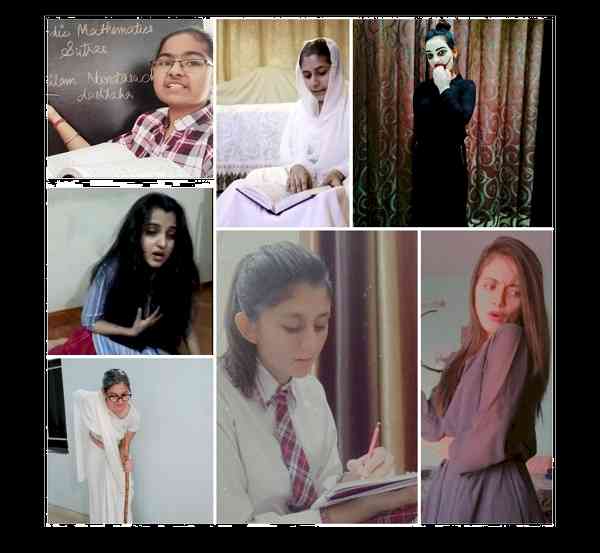 Jalandhar: Kanya Maha Vidyalaya- the Heritage & Autonomous institution, Seat of Women Empowerment with Top National and State Rankings by India Today Survey of Best Colleges 2020 (various categories) & Outlook Magazine celebrated World Theatre Day with full zeal & enthusiasm. 
The celebration was organised by Department of Student Welfare. During the celebrations, a competition on acting skills was organised in which students from all the streams participated. The students namely Khushi, Nirbhi, Aarzoo, Gurdev, Jasmine, Harleen & Vajinder made their videos enacting various roles such as teacher, mime artist, mental patient, old lady, arrogant rich lady & preacher etc. during the competition in order to showcase their acting and drama skills. The winners of the competition were also honoured for their brilliant performances. The students on this occasion also remembered different world renowned theatre artists namely William Shakespeare, Konstantin Stanislavsky, Lee Strasberg & Laurence Olivier. 
Principal Prof Dr Atima Sharma Dwivedi averred that KMV from time to time keeps on organising such meaningful activities and also keeps on developing the culture of performing arts in the form of music, dance & theatre in the college campus by organising various competitions and activities so that the students can develop their personality in a wholesome manner. She further maintained that the students of KMV have also fetched laurels at national & regional levels in the field of theatre & drama by participating in annual youth festival competitions and other national level theatre festivals. Prof. Dwivedi said World Theatre Day raises the importance of theatre arts, how they played an important role in the field of entertainment, and the changes that theatre brings in life. 
Principal congratulated the students and lauded the efforts of   Dr Madhumeet, Head, PG Department of English & Dean, Department of Student Welfare for organising the celebrations and encouraging the students to pursue the fascinating art of theatre.