KMV celebrates 74th Independence Day
Organises poster making and express yourself competition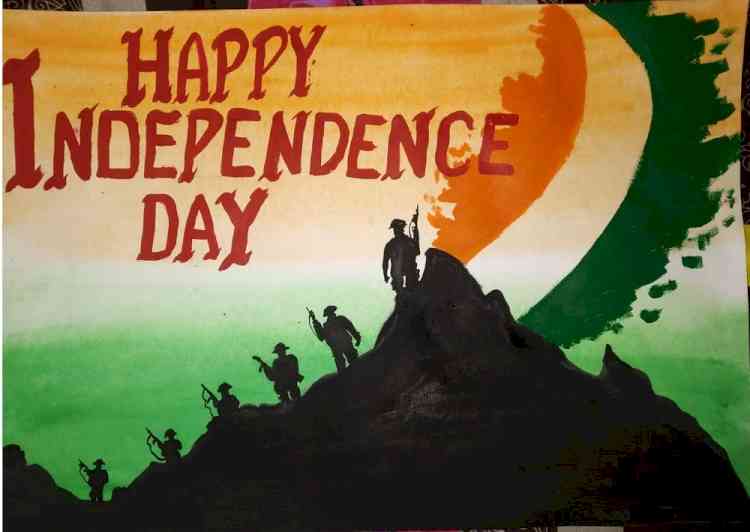 Jalandhar: Kanya Maha Vidyalaya in order to commemorate the 74th Independence Day organised Poster Making and Express Yourself competition on the theme What does Independence Mean to You. 

The competition was organised by the Department of History. The students put forth their views regarding the contemporary issues like corruption, social, economic, gender inequalities along with unemployment. The views of the students highlighted the need for freedom struggle from such problems only then, it will be considered independence in true sense. Various students from different streams participated in this competition with full zeal and enthusiasm.
Principal Prof Dr Atima Sharma Dwivedi lauded the efforts of the students of this historic institution which has contributed significantly in the freedom struggle of the country. She further maintained that the young generation of our country should always remember the selfless sacrifice of our freedom fighters who laid their lives for attaining independence. People should always value their freedom and remember their duties and responsibilities towards the Nation. As a responsible citizen of the country, we should always be ready to face any kind of challenge for the country. 

Principal lauded the efforts of Dr Gurjot, Head, Department of History and all the faculty members of History department for successfully organising the event.