KMV Book Bank distributes free of cost books to students
KMV always ahead in philanthropic activities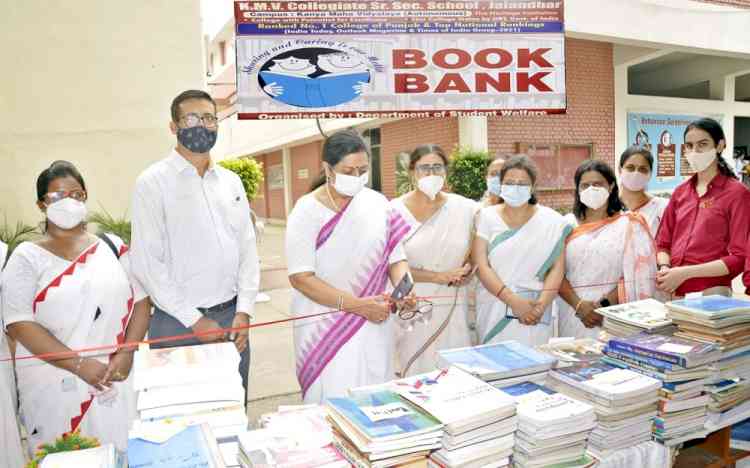 Jalandhar, September 20, 2021: Kanya Maha Vidyalaya Collegiate Sr. Sec. School has initiated Book Bank which operates under the aegis of the Department of Student Welfare. As the new session has commenced, KMV Book Bank has put up an exhibition of books of all subjects in order to facilitate the students. 
Principal Prof. (Dr.) Atima Sharma Dwivedi averred that KMV's Book Bank is operational throughout the year. Students deposit the syllabus oriented books of their previous classes in the Book Bank and those who want to use the books can collect them from the Book Bank without a need to buy them. Moreover students also become aware of their duties as responsible citizens. Students have received books on various subjects such as English, History, Chemistry & Mathematics etc. as students will continue donating and collecting more books in this duration. 
Principal lauded the efforts of Dr Madhumeet, Dean Student Welfare & Mrs Veena Deepak, Co-ordinator, KMV Collegiate Sr. Sec. School, Mrs Rajni Marwaha & Mrs Richa Vij for being involved in the flawless functioning of Book Bank.