KILLER TRAIN ON TRACK IN AMRITSAR- Reactions on social media
Author(s): Manoj DhimanThe black Friday's (October 19, 2018) incident that took the lives of about sixty innocent people in Amritsar would remain alive in the minds of people for decades to go. People will not forget this incident in which...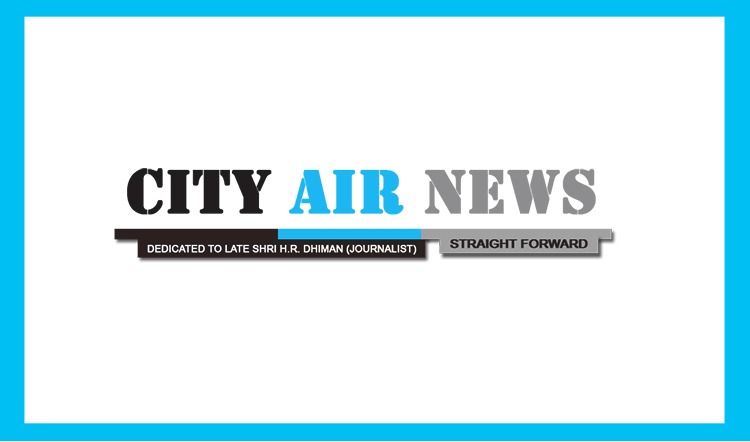 The black Friday's (October 19, 2018) incident that took the lives of about sixty innocent people in Amritsar would remain alive in the minds of people for decades to go. People will not forget this incident in which the killer running train on the track was run over by people watching burning of the Ravana effigy. A lot has been appearing in the print and electronic media since occurrence of the tragic incident. People on social media are also actively sharing their opinion/comments on the mishap. Most of people are seen completely fed-up with the politics being played over the tragic incident. They are also seen concerned with the blame game going on among the Railways, local administration and all others concerned. A lot has been announced by the government both at the state and the national level. Even probes have been ordered at different levels but the hard fact is that people who lost their lives will never be returned. The deep-routed wounds occurred in the hearts of families concerned would never be filled. Everybody wants that the faulty system must change but there seems to be no chance as we ourselves do not wish to get ourselves change first. One must understand that system gets changes only if people start changing themselves. A lot of reactions are taking place on social media. Reactions/opinion appearing on social media platforms is really thought provoking and eye opener for all.
REACTIONS/OPINION
People are erecting taller Ravanas and loading them with heavier crackers. People stand on roof tops, perch on higher tree branches, and even stand on railway tracks to have a better and full view. It is time government's sets parameters for Ravana height, loading of crackers and time to set Ravana on fire. We have witnessed such a shocking tragedy just because someone was not doing his job, like the Amritsar Administration, the Railway Police and officials, the MC staff and the organisers of such events. Let us take an oath to avoid such mishaps in future. And yes, a railway track is for the train, not for anything else.
What we as individuals and as a society lack is; civic culture. This not only effects our day to day lives and brings in tragedies like the one in question but it also is reflected in our low graded politics at the national and lower levels our media, our social media and so on and so on.
Clear case of mismanagement and communication gap between the organisers, Railways and local administration.
Celebrations should also avoid taking the shape of functions where political figures get more attention than the moral of the event.
The bizarre accident led to a tragedy of such a big magnitude as the national festival has turned into a national mourning. The last line is the crux of the story. Nonetheless, the tragedy has also brought forth the euphoria, ecstasy and oblivion sense of mob lost in a ritual ceremony of Ravana going into flames. The people had forgotten that they were standing on a death track.
Blame game began even before injured and dead were lifted.
Guidance to people is required to be spread by police force not to stand on the railway lines.
"People were capturing the burning Ravana from their mobile phones standing on the railway lines, yeh to hona hi tha. Is mein parshasan kya kare ya police kya kare ya sidhu kya kare. Kaha kaha police pehra de jaa kar…."
Politicians look for their own benefits even over someone's death.
This is an extremely sad incident. It should be probed as to why permission was not taken for the event. Was it due to under pressure of local political leaders? It's not accident due to negligence. Case should be registered for murder of innocent who lost their lives, under stringent provisions if IPC. It's really horrendous, nerve wracking horrifying incident....and this loss can never be fulfilled for those who lost their life.
Just imagine. You stand watching the Ravana burn. And the next second you are mowed dead just because someone somewhere did not think through the blatant possibility. Responsible is what? Sensitive is what? common sense is what? what and where?
Yes. I have never ever seen a Dussehra function being held near rail track. There are open grounds for the purpose, such as Sec 34 ground in Chandigarh and Daresi in Ludhiana. Holding it near a rail track is asking for disaster. It was stupid, a needless tragedy.
We have become less sensitive towards society. Each citizen has too look around and react. It's a manmade disaster.
The disaster could have been averted by not selecting this ground.
Railway line is for trains but when such kinds of functions are allowed it becomes the duty of security and administrative agencies to protect the people either by closing the railway track for some time or disallow functions at such places. The Dushehra ceremony was a big function, at least three four days before the preparations were on and administration was sleeping. The hoardings and banners at the venue speaks volumes that there was a public notice for this programme. It was the duty of rail authorities and district administration to take cognisance of the matter and make appropriate measures of safety. When a VIP has to pass on the roads barricades are installed for their safety and safe passage. But here common man without…
Date:
Saturday, October 20, 2018