Khanna police recover 4-Kg heroin worth about Rs 25 crores 
Two persons arrested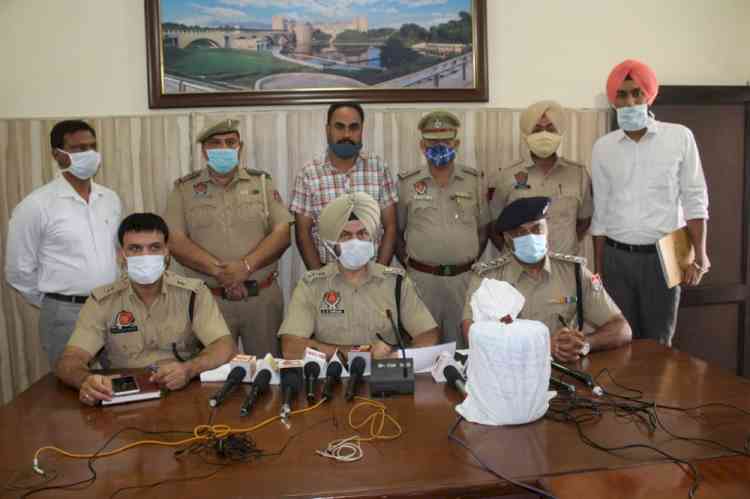 Khanna: Khanna police claimed to have recovered 4 Kg heroin worth about Rs 25 crores from two persons. The accused have been identified as Bhupinder Singh resident of Sede Saah Wala of Moga district and Balwinder Singh resident of Navi Colony of Moga district.
Police have seized a Swift car from their possession.    
Khanna police have registered a case U/s 21/61/85 of the NDPS Act   in this connection.
As per the information available from SP, Manpreet Singh that after got a tip off the Khanna police started a special campaign against the anti-social elements and drug peddlers. 
SP said during the campaign the Khanna police achieved a huge success when they seized a huge quantity of 4 Kg Heroin from two persons.
SP Manpreet Singh added that during initial investigation both the alleged accused confessed that they brought this consignment from Delhi and were going to supply it to Tarn Taran.  
The Khanna police revealed that the culprits are still being questioning and during police remand, there is a possibility of major disclosures that from which person they had brought this consignment and to whom they have to be supplied.