Khanna Police makes elaborate security arrangements in view of Maha Shivratri 
SSP Khanna has directed all the SHOs to ensure barricading of vulnerable points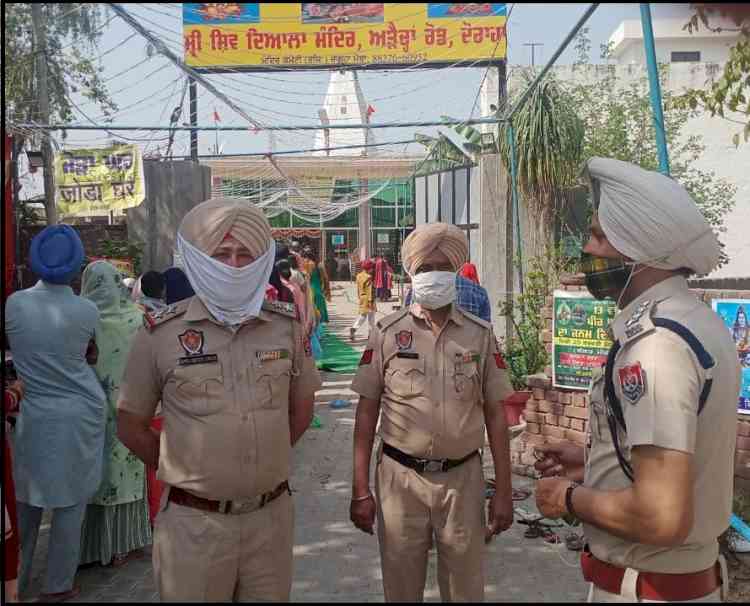 Khanna (Ludhiana): Mr Gursharandeep Singh Grewal PPS, SSP Khanna greeted the residents of district Khanna on the holy festival of "Maha Shivratri" and appealed to the people for celebrating the festival peacefully, maintaining sanctity of this holy festival.
On this occasion, elaborate security arrangements were made by Khanna Police and a good number of police personnel were deployed under the supervision of Gazzeted Officers of the rank of SPs/DSPs.
Khanna police has also conducted special checking at railway stations, bus-stands, hotels, malls etc. and carried out search operations at district ceiling points along with regular area domination during night time. Anti-Sabotage inspection has been done at the historical Shiv Mandir, village Chehla & other temples. 
Furthermore, SSP/Khanna has directed all the SHOs to ensure barricading of vulnerable points in their jurisdiction to avoid any untoward incident and ensure peaceful completion of this festival.