Khanna police arrest 1 Delhi resident
Recover 1-Kgs of heroin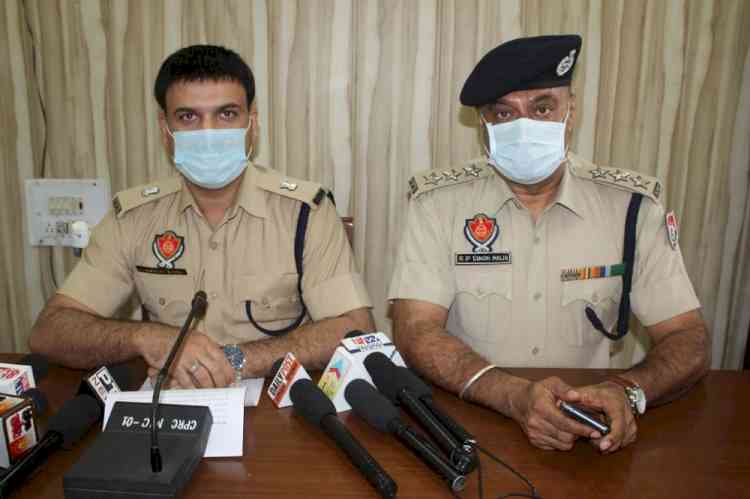 Officials of Khanna police during press conference today.


Khanna: Today Gursharandeep Singh Grewal, SSP, Khanna has stated in press conference that Khanna Police have started a special campaign against the drug trafficking and misdemeanors.
He claimed that during this campaign Khanna Police have achieved a huge success on dated May 12, under the guidelines of Manpreet Singh PPS, SP/I/Khanna, and narcotic cell team had setup a nakabandi in the front of Pristine Mall, G.T. road, Khanna.
During checking, a young boy was coming from Mandi Gobindgarh side on slip road, was stopped by police party and identified as Dipanshu Avasthi r/o West Delhi. In the presence of Manmohan Sarna PPS, DSP/I/Khanna, 01 kgs of heroin was recovered from his possession (bag). 
A case FIR (No.97 Dt. 12.05.2021) U/S 21/61/85 NDPS Act PS City-2 Khanna has been registered against the accused and arrested him. The culprit is still being questioning and during police remand, there is a possibility of major disclosures that from where he had brought this consignment and to whom he has to be delivered.