Khaira condemns BJP's Centre govt's move to upsurp federal rights of Punjab
Says Bhagwant Mann must strongly take up the issue with the Union Government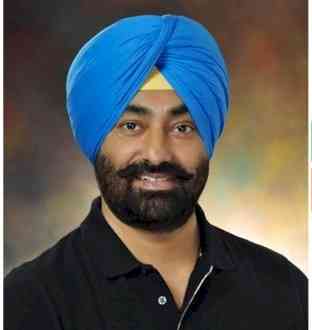 Congress MLA from Bholath Sukhpal Singh Khaira.
Jalandhar, March 28, 2022:
Congress MLA from Bholath Sukhpal Singh Khaira has strongly condemned
the dictatorial decision of the BJP's Central government to upsurp
the right of Punjab over Chandigarh.
Khaira in his tweet said Chandigarh belonged to Punjab and this
unilateral decision was not only a direct attack on federalism but
also attack on Punjab's share of 60 percent control over the union
territory.
It is pertinent to mention that Union Home Minister Amit Shah who was
in Chandigarh on Sunday had said that the centre government would soon
implement union government service rules in Chandigarh. The home
minister also said the notification in this regard would also be
issued soon in the near future.
Khaira said this meant that the employees posted in Chandigarh would
no more be governed by the Punjab service rules which has been the
rule and the norm ever since Chandigarh came into existence.
Khaira said he wished to remind the BJP that there has been a long
standing dispute going over the status of Chandigarh as Punjab always
demanded that the same be transferred to the state as its sole
capital.
Punjab's claim over Chandigarh was justified and endorsed in 1985
also during the Rajiv- Longowal pact.
Khaira asked the BJP government if it would endorse Punjab domicile and
Punjabi language while recruiting employees and officers in
Chandigarh. He said it was a deceit and cheating by no less than a
union government.
He urged Punjab Chief Minister Bhagwant Mann to take up the issue of
gross discrimination of the BJP government more strongly for
unilaterally attempting to impose central rules of employees of
Chandigarh.
Khaira said Mann must take a clear and tough stand on this because
this step would weaken Punjab's claim over Chandigarh.
Khaira also dared all newly elected Rajya Sabha members from Punjab to
come forward and oppose the dictatorial decision of BJP government to
encroach upon the federal rights of Punjab by this unilateral control
of Chandigarh on the pretext of pay scales. It would the first litmus
test for the Rajya Sabha members of Aam Admi Party, added Khaira.