Kerala's Navya James gets 6th rank in UPSC Civil Services, father says hard work paid
Thiruvananthapuram, May 23 (IANS) It's all smiles and happiness for Gahana Navya James and her family at Pala in Kerala's Kottayam district when on Tuesday the results of the Civil Services were announced and she was ranked sixth.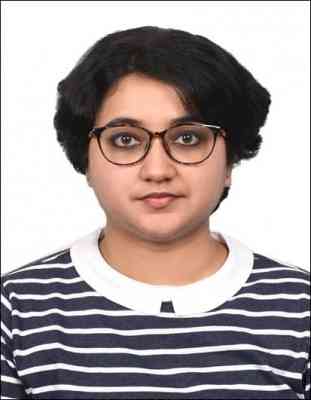 Source: IANS


Gahana is presently pursuing her PhD in International Relations at the MG University-Kottayam, located in her own district. Her father, James, is a teacher by profession.
"We only facilitated her studies and the entire credit is Gahana's. She precisely knew what she wanted and she did that. We never ever had to tell her to do this or do that as she did it on her own and we are fully proud of her achievement," said James.
Gahana studied all through at her home district and this was her second attempt at the Civil Services exam.
"In my first attempt, I did not clear the preliminaries, which I wrote when I was doing my post-graduation. My biggest motivator was my uncle who is in the Indian Foreign Service. Since I have got sixth rank, I will be getting IFS and am happy for it," said Gahana.
Meanwhile, in the state capital there was another happy face when 26-year-old V.M. Arya came out with flying colours after getting 36th rank.
"I am now 26 years old and after my post-graduation in Literature I was a guest lecturer. After not clearing my previous chances, I felt time was running out as I was dependent on my parents, which I felt was not right. Now, I feel elated as I have cracked it and have got a good rank," said Arya.