'Kavita Katha Karvan' held online international poetic session focus on Vaisakhi
Poets must strive to promote  fraternity and happiness in society: Bushra Hazeem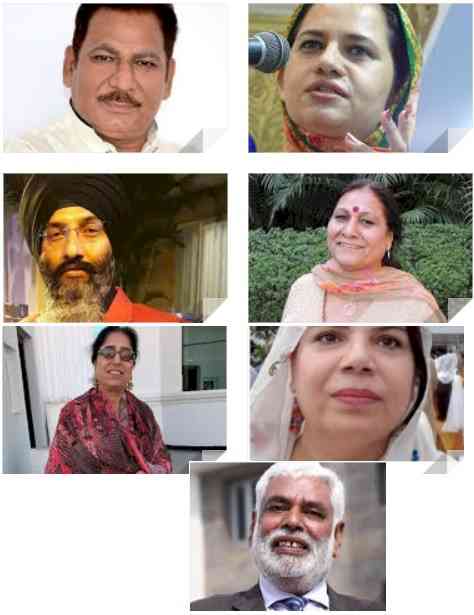 Ludhiana: An online poetry session with a focus on Vaisakhi was held by the literary body Kavita Katha Karvan (KKK)  wherein well-known poets including Bushra Hazeem (Pakistan), Meenu Bawa (Canada), Rajwant Raj (Canada), Trailochjan Lochi,  Manjeet Dhiman,  Manjit Indira, Ashwani Jaitly, Parvinder Singh Chawla, Gursewak Singh Dhillon, Vibha Kumariya Sharma, Anu Sharma Kaul, Anu Puri, Paramjit Kaur Mehak, Rashmi Asthana, Jatinder Kaur Sandhu, Satwant Sukhi, were among those who enthralled the distant audience with  their  compositions on  Vaisakhi, Creation of Khalsa, Tragedy of Jallianwala Bagh, and the contemporary social concerns including the plight of farmers in view of the corona pandemic. Their poems also focused on propagating the message of righteous living and nurturing the pro-Nature values. The members of Creative Writers group of the KKK, namely Shivam Mahajan, Siddharth, Gurvweer Sian, Deepak Thakur,  Prabhdyal, also contributed their poems. 
This unique international online event was presided by renowned story writer Bushra Hazeem, former Member of Parliament and Parliamentary Secretary (Environment) of Pakistan, who said that Vaisakhi is a festival of fraternity, goodwill and joy, adding that poets must strive to promote these values in society. She appreciated KKK for having organized this novel poetic session. 
The online programme was moderated by Dr Jagtar Dhiman, eminent litterateur and Registrar CT University. Besides reciting his poem., Dr Dhiman congratulated the organizers in starting this first ever innovative online programme in the exceptional situation, when everyone is confined in homes due to social distancing and lockdown.  
The KKK President, Jaspreet Kaur 'Falak' concluded by saying that it was a spontaneous idea to connect poets from different countries on a common point of Vaisakhi. She explained that the video clippings received from the participating poets were immediately edited and formatted by Shivam Mahajan and Sidharth and included in the programme. She thanked all participants and team members for making the programme a great success.