Kashish Duggal: Hari Mirch Lal Mirch is a saas bahu saga with a tadka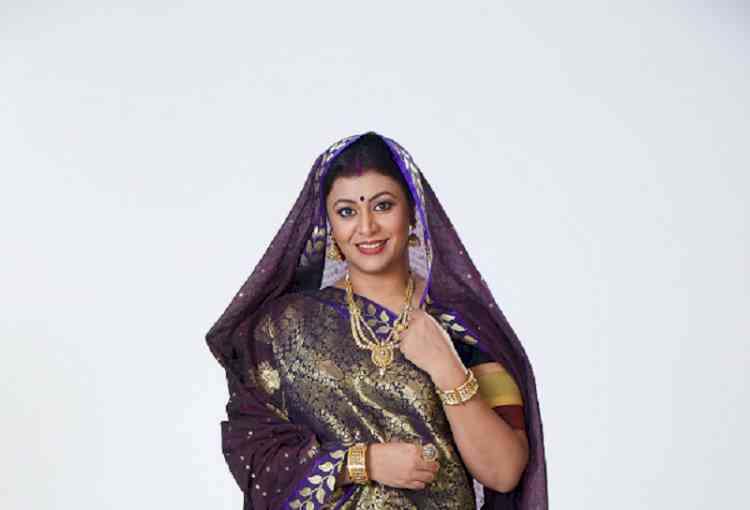 Kashish Duggal. Source: IANS
Born and brought up in Delhi, Kashish Duggal has done over 100 TV series including Vishkanya – Ek Anokhi Prem Kahani, Hello Pratibha, Mooh Boli Shaadi, Bal Gopal Kare Dhamaal, films like Vishwas, Vidroh and Aakhiri Dastak. She earned her fame doing years of theatre and is known as the DD Queen in the that circle. She has also hosted LIVE shows on Doordarshan and some of her best work includes Kisi Ki Nazar Na Lage. In HMLM, she plays every actor's dream dual role of Pushpi and Jwala. Both the characters are so different but they seem to have become an integral part of her being and she hopes that the characters get as much love as they deserve. Pushpi is a traditional, conformist, docile woman who is married into a family that has strong patriarchal values. She is a loving mother and matriarch who manages her family beautifully tending to the needs of one and all. She leads a dual life - that of being a 'dabang' police officer dreaded by criminal's unknown to her family. Her husband supports her in this endeavour as she stives to constantly balance her family and career.  As Jwala, Kashish is a no-nonsense woman, a successful cop, strong, righteous, intimidating, brave, just and honest. From a 'Saas' who upholds traditions and patriarchal value systems within her family, as Jwala, she realises the value of individuality and liberty of women. Here, Kashish talks about her new show & more.
 
What is HMLM about?
Hari Mirch Lal Mirch Ek Teekhi Ek Karaari, It's a dramedy, the first in its genre on Azaad. (Drama and comedy). A saas bahu saga with a tadka.
 
How did you come on board for the show?
It wasn't as easy as it may seem to be. I auditioned for it in February during COVID lockdown. I practiced on my own and signed the show in April end. My journey from my self-tests to finally shooting for the show is in itself a story to tell.
 
What attracted you to play Pushpi?
Pushpi is a very loving mother, a dotting wife and an Adarsh bahu. I personally resonate with Pushpi as for her too, her family is her world, just as it is for Kashish.
 
Challenges to play the role?
The biggest challenge is the dual life Pushpi lives that is of ACP Jwala and Pushpi. They are both two extremely opposite personalities of one woman and its creatively very satisfying to enact.
 
 
How much are you similar/dissimilar to Pushpi?
Totally alike... Except the cultural background.
 
How did your acting journey begin?
 It all began when I was 11 years of age. I guess destiny had planned it for me. I'm always told that I am very expressive while I dance and that got me into the limelight.
 
A character that you loved playing?
Vanshika Banerjee and Kammo...a double role in 'Kissi Ki Nazar Na Lage'. It was a daily soap on Doordarshan that was produced and directed by Raja Mukherjee. 
 
Changes in TV industry you have seen?
Technology is changing every day and so is our industry. There are pros and cons to every situation and change. There's more scope to work for all with new opportunities on OTT platforms and upcoming channels like Azaad. It gives a chance to more and more talent.  One thing that really happened for the good during the pandemic was the self-tests which did not require the actors to doll up to the offices and waste hours and hours in travelling and wasting money on fuel. On the other hand, the casting now depends on the number of followers one has on social platforms, which is the most disheartening. The most deserving and experienced people are left out on this basis.