Karan Veer Mehra from Sony SAB's Ziddi Dil Maane Na spills the beans on his preparations for playing 'Abhay'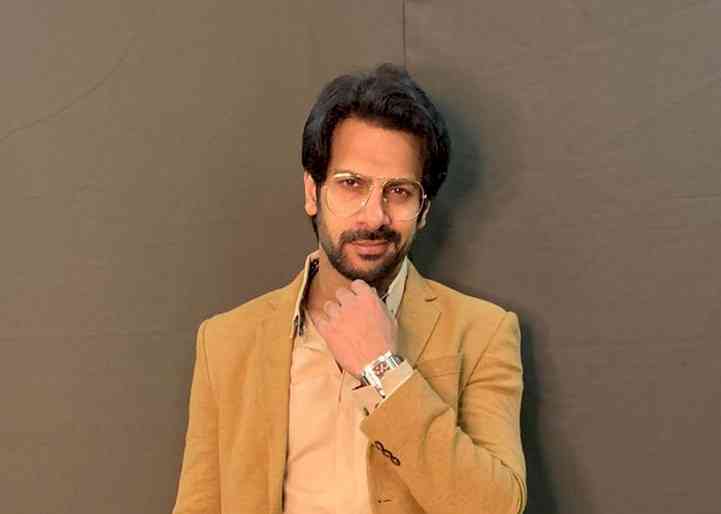 Karan Veer Mehra as Abhay in Sony SAB's Ziddi Dil- Maane Na.
Sony SAB's Ziddi Dil Maane Na has taken a major leap towards spreading awareness about domestic abuse by capturing it through Koel (Simple Kaul) and Abhay's (Karan Veer Mehra) relationship in the show.  This initiative has resonated well with audiences across the country and begun a new wave of conversation on this critical issue. The viewers are also reaching out to the artists with their own stories. Ziddi Dil Maane Na has managed to move in the right direction by de-stigmatizing the domestic abuse and encouraging survivors to feel brave and safe enough to come out with their stories. The show is at a pivotal juncture where everyone is keenly rooting for Koel while wondering where her fate will take her. 
Karan Veer Mehra, essaying the role of Abhay, talks about his preparation for the role, "Ziddi Dil - Maane Na is highlighting a very crucial subject of domestic violence in its current track, and I'm glad that I got an opportunity to be a part of this narrative and contribute my bit in creating awareness. My character is that of a dominating and controlling husband who always wants Koel to submit to his wishes. I didn't get much time to prepare for the character, and portraying Abhay on television in a way that looks real and convincing was a challenge. Though I am a completely different person in reality, to get into the skin of the character, I closely studied past performances and spoke to other artistes who have played similar characters in the past. In addition, I consulted my mentor Barry John and took his expertise on how I should approach this role. My sole intent is to make the character look as accurate as possible and stay in the same zone. Hence, I isolate myself on the sets and remain in that space to deliver to the best of my ability." 
He further adds, "I am truly grateful to Sony SAB and Sunshine Productions for considering me for this role that is impactful and also relates to a part of reality. I am used to playing light-hearted roles, hence showcasing a different side as an artiste through this story has been a great opportunity. The warmth that I get from my cast and crew makes it easy to play such a character on screen. As Abhay's story progresses, I hope my fans will get to enjoy some significant traits of his personality in the coming episodes."