Kalia advises Capt Amrinder Singh Government to must think first coolly before taking decision
Says do not create panic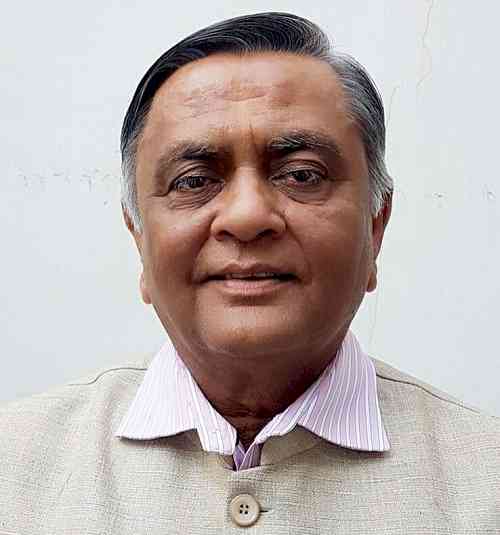 Former Minister Punjab Manoranjan Kalia.


Jalandhar: Former Minister Punjab Manoranjan Kalia has said that Capt Amrinder Singh Government thinks after deciding thereafter cancels the taken decision and after a few days reverts back to the same decision primarily taken.
In a statement here today, he added that recently Chief Minister Capt Amrinder Singh announced the closure of schools in Punjab  up to 30th June during the Video Conference with the Prime Minister Narender Modi today but later on the Congress Government in Punjab withdrew the said chief ministerial announcement by issuing a press note.
Adding, he said earlier also the Congress Government in Punjab announced to extend the Curfew up to April 30 but later on it withdrew the said decision by issuing a press note. Yesterday Capt Amrinder Singh revived the decision taken earlier of extending the curfew up to May 1.
In a panic reaction to the migration of the laborers, the Industry Minister announced the grant of permission to run the factories during curfew who have in-house residential provision of   laborers  in the factories, little realizing finished goods can't be sold and how can the raw material be procured.
Kalia further said that the people of the country stand totally united in a fight against Coronavirus and whole heartedly support the lockdown announced by Narender Modi Prime Minister.
Kalia advised the Capt Amrinder Singh Government that it must think first coolly before taking the decision and do not create panic as was done in the Chief Minister's announcement of extending the curfew that pandemic would engulf Punjab up to 87%   by quoting the study of PGI to which PGIMR  was quick to deny.