Jee Ayaan Nu! Zee Punjabi's new show "Pollywood Gupshup" with your Balle Balle celebs
With a new entertainment twist of Zee Punjabi with a new gossip and entertaining twist brings with you a new show 'Pollywood Gupshup'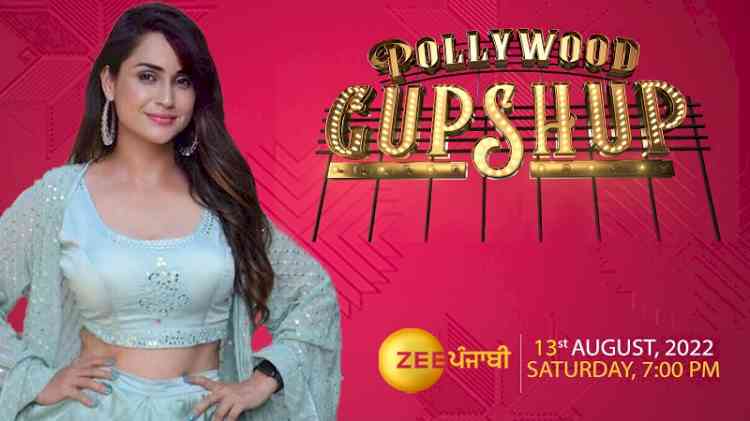 With a new entertainment twist of Zee Punjabi with a new gossip and entertaining twist brings with you a new show 'Pollywood Gupshup' which will bring your favorite Punjabi celebrities closer to you so you can get to know them even better. Zee Punjabi with a new entertainment streak introduces a new chat show 'Pollywood Gupshup' taking a step forward in its promise of keeping his audience hydrated with endless entertainment and surprising content.

Zee Punjabi, the only television network dedicated to Punjabis, will air "Pollywood Gupshup," starting from 13th August 2022 every Saturday and Sunday at 7 PM presented by Jassi Kaur, a stunning and extraordinarily gifted performer who has appeared alongside prominent Punjabi musicians in several of their songs. There is no denying that Zee Punjabi has always done everything in its power to please its fans, and in keeping with this conviction, we will now get a chance to welcome a variety of amusements in this new show that is being introduced.

Jassi Kaur is prepared to enchant every viewer with her alluring beauty and ability, and their wait will soon be over as the show 'Pollywood Gupshup' will air on Zee Punjabi starting on 13th August 2022 at 7 PM.