Ivyians wins National Science Olympiad
These exams strengthen and dispense knowledge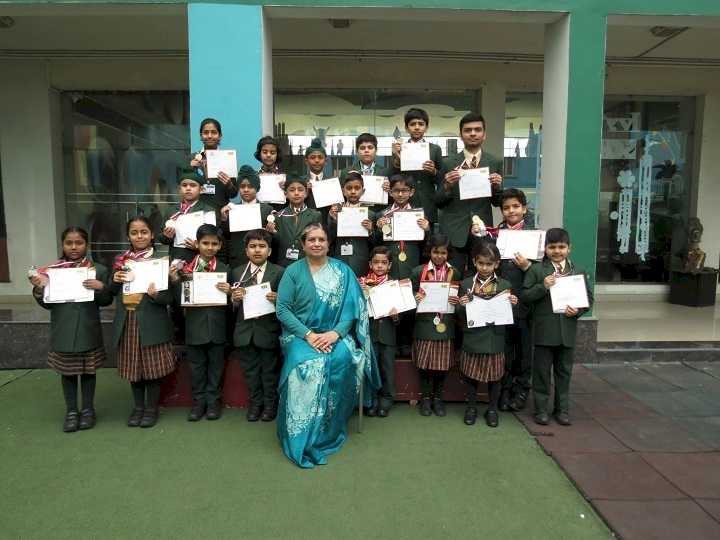 Jalandhar: Ivy World School under the ageis of Vasal Educational Society, in association with Science Olympiad Foundation, conducted NSO Exams in the school. Participation in various Olympiads is one of the platforms provided to our students where they get an early exposure to learning and competitions. These exams strengthen and dispense knowledge through "proper learning" in children in order to contribute meaningfully to tomorrow's world. Participation in Olympiads tend to make them very sharp minded and clever problem solvers because the Olympiad exams do not just test the student's knowledge of concepts but the understanding and application of the concepts as well. It gives a chance to the students to sharpen their skills by tackling a number of problems at a level they are not likely to encounter in their classrooms. Through Olympiads students can analyze their performance at school, city, state, national and international level. 
Ivyians brought laurels to the school by winning prizes and securing meritorious positions in various Olympiads, Arnav Sharma, Jayant Pasricha, Sampuran Singh of Grade 1, Rudra Pratap, of Grade 2, Avni Aggarwal of Grade 4  won  GOLD Medals in  the Zonal level.
The President of Vasal educational Society, Shri K K Vasal, the Chairman, Mr.Sanjeev Kumar Vasal, the Director Mrs. Ena Vasal and the CEO Mr.Raghav Vasal applauded students' efforts. Mrs S. Chauhan, Principal, Ivy World School, felicitated the winners and appreciated the hard work and intelligence of  the students.